Show #507 – Kenny's Roger

Hey, there my little darlings! (This is how my daughter addresses all of the stuffed animals on her bed. It's sort of creepy.)

I hope these show notes find all of you well on this rather amazing looking, Saturday morning!

Some of the things that Tom and I have to deal with as small business owners, would actually blow your minds! Or maybe not. Maybe you own a small business and you deal with this S too, but let's just say that what Tom …

Read More!

Show #506 – Gyno-Cast feat. Sabrina

I love what I do. I do.

I know that I work almost all of the time, but it's just f'n fun to do this, and I really and sincerely hope that all of you enjoy it just a quarter of how much I enjoy trying to put stuff together that will make you smile.

Today's show was an f'n banger! A BANGER, I TELL YA! I've been talking to Sabrina (The News Junkie Radio Show and local comedian) about stopping by and just …

Read More!

Show #505 – Adult Game Night Power Outage

The power went out.

Yep.

And it was during the very last portion of the show! It's was unlike anything that I've ever seen in power outages and extremely creepy. All of a sudden, all of the lights (we have standard fluorescents) started flickering in different patterns and going in and out rapidly. Sam, being Sam, started freaking out and I have to tell you I was right there with her! Thankfully, the battery backup systems that I've put in place worked and we could …

Read More!

Show #503 – Hot Tub Tom Machine

Hey there, gang!

I hope that these show notes find all of you well on this amazingly odd – sort of cold – sort of not – Sunday! The entire "A Mediocre Time with Tom and Dan" team is in the studio today because we need to front load shows for Tom's trip to Colorado. Needless to say, we don't like "Best Of" but we do love recording so we're going to crank out some nice shows for your cats!

…

On this week's show:

Read More!

BONUS SHOW – Carmen Morales/Bryan Vokey

Happy Wednesday, gang!

I know that typically we're in the studio, hammering out a new "A Gentleman's Guide to Manliness" or some "A Corporate Times" or something like that but oddly enough, we're still on a little bit of a break. Tom should be on his way to Miami or Marco. Samantha is probably at Disney or doing something really cool with her husband. And Butler is probably at a new dispensary that popped up and that he has yet to try out. …

Read More!
Donate to


The Show
Tom and Dan are accustomed to a certain standard of living. Help keep their Lambo Dick Status by donating to the show.
Pretend


You Know Us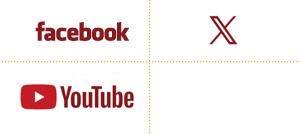 Get Junk Mail from

Tom & Dan

! Sign Up!

Shameless Plugs!