Show #497 – Gas Sandals

Hey there, gang!

It's "Black Friday," and the girls are off on an adventure, so I'm over at the studio, tidying up some show notes. (It was either that or more, and more of Red Dead Redemption 2…and Andrea said that I needed a break.) This week's show was unique in that any show that has both Jon Busdeker and Big Tim Murphy is SPECIAL to me! There are two of my favorite people, and this show proved to be just as entertaining …

Read More!

Show #495 – Fort C_m Stains

I've really been slacking on the show notes as of late.

Hi there, gang!

I hope that these LATE show notes find you well on this beautiful Monday morning and thanks, as always, for listening and supporting the show! We have the best listeners in the world and I hope you know how much the entire T&D media staff care about you guys!

"The Bad at Business Beerfest" is this weekend and I'm pretty fired up about it! It looks like the weather is …

Read More!

Show #493 – Tuna Can Dan

Good morning, fine listeners!

Dan here. I'm actually in my kitchen, the girls have left me and are out on an adventure, and I think I'm going to buy a pork butt and throw it in the smoker for when my Mother comes to join us tomorrow. This weather just begs you to sit outside, drink beer, and cook meat like a cave person! This would be my first of this season so I'm pretty flippin' excited.

…

Yesterday was one of the most fun …

Read More!

Show #492 – Mike Busey

Tom, Lil' Jess, Midget Mack, Mike Busey, Lil' Jess 2, and some nerd. 

There's really no guest that we've had on the show that's more polarising. Well, possibly Carlos Mencia but we all know that questioning a person for perhaps stealing jokes from other comedians, is way different than just doing nothing. That's precisely what Miike Busey has done to almost all of his haters. Nothing. I've only met the guy like 2-3 times, but he has always been nothing but respectful, …

Read More!

Show #491 – Muffin Merman and Gamble Octopus

Good morning, folks. Feels good outside, right?

Prepare yourself, and your social media feeds for all of the dashboard temperature pics that are coming. And oh are they coming!!! It's gonna be a bloodbath.

Thanks to everyone who hung out with us for the LIVE streaming feed yesterday on Twitch. (If you still haven't checked it out, Tom and I think that you'll really enjoy it. It's a pretty fantastic streaming video platform that allows you to watch the show live, chat, hangout, and even tip the …

Read More!
Donate to


The Show
Tom and Dan are accustomed to a certain standard of living. Help keep their Lambo Dick Status by donating to the show.
Pretend


You Know Us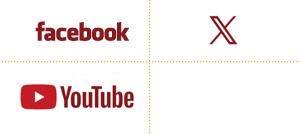 Get Junk Mail from

Tom & Dan

! Sign Up!

Shameless Plugs!