BDM 24ct Golden Ale RELEASE VIDEO

Read More!

Tom Vann Death Slide!

Premium Content

Get access to premium content and exclusive shows by subscribing today.

Subscribe Now!

Show #489 – T-Birds

"This is Greg the Plant. He's in the lobby at the studio."

Happy International Podcast Day 2018!

We're not really sure what the means, but it's a thing. It seems like everything has its own day these days. Hell, even me and Tom have a day. I think it's in March or something. Could be April. No idea. I digress.

…

For years now, Tom and I have been bringing up the topic of testosterone and who's high and low. Dan has an insatiable sex drive…Tom …

Read More!

Show #488 – 14 Years – No Puke

"Some guy in a red shirt, Kellen Erskine, and Panama Harvey"

What an f'n show yesterday! Holy moly, that was a good one!

I love me some John Busdeker, and it's always great to have his level of AUTHENTIC positivity vibe through the studio. Bus is a great guy, and it makes all of us here at T&D Media happy that his Orlando60 deal is flourishing. I don't think that there are many out there more worthy of some success. Make sure …

Read More!

Show #484 – Butler's Knob

Dan, Tom, Josh Wolf, and the person who runs the show – Sam.

Hey there, gang…HAPPY SATURDAY!

I just got done making a couple of omelets for the gals and I think we're going to attempt to go swimming today before all hell breaks loose in the sky. (Apparently, here in Central Florida, it's going to be nothing but a storm-fest today. Boo. I need some outside time.)

…

Yesterday's show was nothing short of an f'n blast! The team has really been trying …

Read More!
Donate to


The Show
Tom and Dan are accustomed to a certain standard of living. Help keep their Lambo Dick Status by donating to the show.
Pretend


You Know Us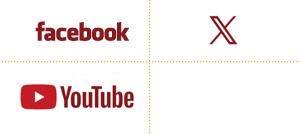 Get Junk Mail from

Tom & Dan

! Sign Up!

Shameless Plugs!