Show #527 – Wife Prank Wars

Dan, Adele Givens, and Tom.

Hey there, kids!

Thanks for downloading and thanks for your time. Truly.

So today was a little different in the fact that we were missing our dear producer Samantha, so the show notes are going to be complete crap. By crap, we mean that there are very little notes. As in none. We don't take the time to do that because we're idiots. BUT, with that said, it was a hilariously funny show featuring our very good friend …

Read More!

Show #524 – Dead Man's Cookies

Hey there, gang! How's things?

First of all, thanks to all of the BDM's who subscribe and help us to do this every single week. You guys are so f'n awesome! We love doing this – but we would be nothing without you. We have the best listeners in the world. If only we had the best show in the world. 😳

…

On this week's show:

*Mister Fans

* Tom pre-mayonnaise'd Dan's buns

* Toms house almost flooded

* Heroic …

Read More!

Show #521 – Dragon with a Wig

Hi there. I'm really, really, REALLY tired. So, about the notes. They're better than most of the time, but this time they're going to be short and sweet. HERE!

On this week's show:

* Special Needs Detective song

* Tom cancels his appearance on Samantics AGAIN

* If a dragon wears a wig

* Tommy wants to be a karate man

* Crystal went to Vegas to see Celine Dion

* Tom is Swamp Mr. Bean

* "You can't get tired of having cancer" -Tom Vann

* Gripes and Gratefuls

* Macho …

Read More!

Show #519 – White Trash Folklore

Happy "First Friday in May" ya'll!

Tom and I and the entire T&D Media gang hope that these show notes find you more than well! As many of you know, "The Bus" has taken on a new role as a storyteller for the Orange County Sherrif's Office so it looks like we're going to see less of him on the Friday Free Shows, but we expected that. We're super stoked for him and wish him nothing but the best as …

Read More!

Photoshop Fat Butler

Read More!
Donate to


The Show
Tom and Dan are accustomed to a certain standard of living. Help keep their Lambo Dick Status by donating to the show.
Pretend


You Know Us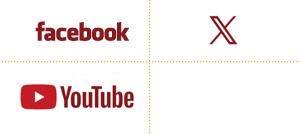 Get Junk Mail from

Tom & Dan

! Sign Up!

Shameless Plugs!