SHOW #417 – WHEELER WALKER JR. AND MORE

"Dan, Anjelah Johnson, and Tom are all smiles."

This has really been a crazy week.

Just when we thought that we'd get things back to normal after the cruise and Hard Rock LIVE, we're now in the process of filming the end pieces for a small documentary on the show. We'll see how this goes but yeah – we did our best to document everything that led up to HRL and now we're doing the "in-depth" interviews with me, Tom, Ross, Samantha, and our wives. Hell, …

Read More!

SHOW #416 – OUT OF THIS HELLHOLE – INTO HELL

Dan, Tom, and The Amazing Jonathan "holding things" down.

Hey, there gang!

Dan coming at you from the studio. Tom heading over here to pick me up and then we're heading out to the Orlando City match. (Make sure that if you're heading out there to find us and say hello. There's nothing we like more than meeting listeners! Well, maybe money and drugs but you know what I mean.)

So, it feels like we're all over the place lately! Always hustle'n. ALWAYS. This week …

Read More!

Lee and Samantha at Record Store Day 2017!

Here's a little bonus audio for those of you who happen to be fans of the bands "You Blew It" and "Trivium!" Super nice guys and thanks to Lee and Samantha for holding it down for us Dads.




d

Read More!

SHOW #415 – ANXIETY BAT AND EMOTIONLESS ROBOT

Us and comedian Alex Luchun – he's funny. 

Hey, there gang!

I hope this finds you well and sorry that the show notes are so darned late. The weekend sort of got away from me and I've really been trying my best to step away from working at all times. Tom and I are both really, really, really bad about that. So, apologies for being later but we're busy as all hell. Oh, and the picture above has nothing to do with …

Read More!

Show #414 – Tom and Dan Day

Hey there folks and good Saturday morning to you!

I honestly don't know what to say about yesterday. Seriously. I'm a bit speechless. 10 million of anything is a lot and Tom and I couldn't be proud of where all of you who listen have taken the show. We have the best listeners in the world. Period.

In case you missed it, a special thank you to The City of Orlando and Mayor Buddy Dyer for declaring yesterday "A Mediocre Time with Tom and …

Read More!
Donate to


The Show
Tom and Dan are accustomed to a certain standard of living. Help keep their Lambo Dick Status by donating to the show.
Pretend


You Know Us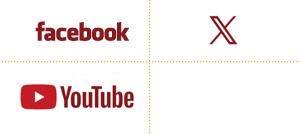 Get Junk Mail from

Tom & Dan

! Sign Up!

Shameless Plugs!