717 – Rat Jester

On this week's show:

* Tiny flick donkey
* Dan making coffee for Bill Bellamy
* Tom Vann's adventure Wednesdays
* Indoor rock climbing
* Rent a hitman
* Kids hunting camp for feral cats
* Cat-frontation
* Rat jester
* Woman who lived in an underground cave for 500 days
* Surviving in the wilderness
* Fasting
* Packing shirt orders
* Dan's blue check got taken away on Twitter
* PDA at Mamok
* Photographic memory
* Rockband drumset in …

Read More!

716 – Uncle Boob's Curse

On this week's show:

* Seth's jet black beard
* Tom dragged poop in the studio
* We need a witch doctor
* Jake Paul vs Nate Diaz
* Youtube announced NFL package pricing
* Grandpa Hazzard's jets
* Seth shitting in his hand
* Uncle Boob curse
* New Metallica album
* Asking for money on the internet
* Dance competitions
* Tom's playing cuphead
* In the butt on myspace video
* Body odor and deodorant

In this episode of "A Mediocre …

Read More!

715 – Back Lit Lips

Read More!

714 – Casstleberry Coyote

On this week's show:

* Secret pathways to parks
* Vanns on the basketball court
* Exercise equipment on walking trails
* Tommy beat Tom in a hang contest
* Tigers on the loose after a tornado
* Octopus farm
* Pras in legal trouble
* Guns for food
* North Korean life
* Dick Holloway
* Peeing on Doc Holliday's grave
* Tom's coyote video
* Amazing Jonathan AI video
* Malaysian flight docuseries
* Making slime
* Vann family curse
###

For …

Read More!

713 – Flipping In Fish Sht

On this week's show:

* Andrea and Seth are here
* Fish tank explosion
* Cleaning the carpets
* Flipping in fish shit
* This man lost his sticks
* Run over a business man's sticks
* Seth oil-checked his dad and broke his thumb
* Tom trying to impress old man ski patrol
* Jerry of the day
* Little daddy driving pillow
* The period code
* Tracy Morgan at Orlando Improv
* Scream Extreme
* Seth mowed down mailboxes with …

Read More!
Donate to


The Show
Tom and Dan are accustomed to a certain standard of living. Help keep their Lambo Dick Status by donating to the show.
Pretend


You Know Us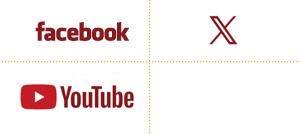 Get Junk Mail from

Tom & Dan

! Sign Up!

Shameless Plugs!