Show #472 – If We Were Crackers

Hey, there gang and here's to the holiday weekend! Tom and I hope that you guys a wonderful time. We did the show a touch early this week because my Momma is recovering from her foot surgery and Tom and I were both going to out of town. (Not now. F'n weather is terrible here! Orlando is storm central.)

On this week's show:

-Quiz-Master Curtis Earth is here

-Bus vs. Man-Bus Trivia

-Ti**y club tacos

-Dirty rhymes

-If we were crackers

-Busdeker has a theme song

-Hold on to your …

Read More!

Show #471 – One Night Butt

Oh man…it's Fringe Week on AMT, ACT, and T&D Media. This got goofy. 

-Seth is here to talk about his trip to Paris

-Seth got sick again, possibly from eating butt

-No doo-doo freckles

-One night butt

-Special video for Samantha

-The Toasted Theatre Company girls are here

-The Wheel of Fucking

-Edging

-Masturbation stories

-Spread the squid

-Seth watched a snuff film as a kid

-Are you smarter than Daniel's daughter

-Pudgeball

See you next week!

d

Read More!

Show #470 – We Da Best Pappas!

Hi. Dan here.

Damn.

What a week. This has been one of the most tumultuously stressful weeks that T&D Media has ever seen. Truly. But so is business, and so is life. When you can't control every aspect, roadblocks are bound to happen. They make you more focused, more cautious, and healthy.

…

On this week's show:

-Texas Ranger whiskey and AIDS clip

-Bang! Energy drink

-Doctor vs. paintball man

-A paintball pimple

-Car umbrellas

-Black passy

-Tom's theory= People are inclined to listen to people more that look like them

-Hog the helicopter …

Read More!

SHOW #466 – NO FINGERPRINTS LEFT

Oh boy,

This show got off the rails quick. One of the more interesting and bizarre guests stopped by. You're really gonna enjoy this show. Other than that, it has been a crazy week. Tom and Dan have been all over the city promoting the documentary. Tickets are still available for the Dr. Phillips Center show (shameless plug).

***

-Doo Doo Flies are Back.

-Kirk, the Documentary Director, Stops By.

-Tom and Dan Fan Fiction.

-Pee-Pee Cup.

-Hold in a Fart and Explode.

-Kids in Bars.

-Lee's Fake New Friday Game.

-Hand-Job …

Read More!

SHOW # 465 – LEMONADE JUNCTION TO BEANTOWN

Beantown doesn't mean Boston on this show. Lee here with your Friday Free Show recap. Oh man, was it all over the place. It's also a long one, as we went over 3 hours. I'm exhausted and I didn't do anything.

***

-The Origins of Sweet Pea from Popeye

-A Mediocre Documentary Talk

-Dan Got His Medical Marijuana Card

– A Tom Song is Audio Nightmare

-Dan Got High and Created a Game

-No Time to be Racist

-Oral Experts

-Connor McGregor's Freakout

-Zombie Raccoons

***

Tickets went on sale for the Tom and …

Read More!
Donate to


The Show
Tom and Dan are accustomed to a certain standard of living. Help keep their Lambo Dick Status by donating to the show.
Pretend


You Know Us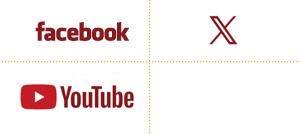 Get Junk Mail from

Tom & Dan

! Sign Up!

Shameless Plugs!