SHOW #455 – DON'T IMPRESS ME MUCH

Oh hey there,

Didn't see you walk in. Lee here with some show notes for this week. Tom has been away for what feels like months and I don't remember what Daniel looks like but I did beat South Park: The Fractured But Whole so I'm using my time wisely (I used the treadmill too). Our big BDM event is next Saturday, so that'll fun. After that, we have the Cruise and then our super secret 9th Anniversary show. Can't wait till we …

Read More!

SHOW #454 – 4 HOT DOGS, 1 BUN

Hi everyone,

Lee here. My last post was magically deleted so let's pretend this is my first time writing on the site. Long week of recording as Tom is going to be away for 9 days. That means in 10 days we're gonna have some stories of bumbling and bad decisions. I'm headed to Porky's with Sam and gonna treat myself after 2 weeks of eating like a grown-up who is also poor and single. The treadmill hurt my back so I guess …

Read More!

SHOW #452 – TWISTY BUTT HAIRS

I'm obviously awful at this.

In an attempt to NOT say the phrase "full transparency" I'm just going use the hashtag "#RealTalk" instead. So here's the deal; when we get done with the show on Friday's, we're all taxed and ready to go home. I always think that I'm going to be able to make my show notes later that night but then the family aspect of life gets in the way, and then life moves on. I'm sorry guys. I've just got …

Read More!

SHOW #446 – PUERTO RICIAN THANKSGIVING

What a holiday…

…although I will tell you that it's hard for me and Tom to take time or at least make room for family stuff. Not only have we set a precedent that we don't like to take time off (means running "Best Of"…) but we're lucky enough to tape – which means that we can always try hard to pre-record a show for you. We did Thanksgiving together this year and it was nothing short of amazing! All of the kids had …

Read More!

SHOW #443 – POPEYE GAGA

Hey, there gang!

I hope these show notes find you well and you're all waking up and marveling at this amazing Florida weather like I am. This is why we live here folks! Wait – That would be silly to say considering that we only get weather like this for about the 3 days and then it back to the sweltering heat. Well, at any rate – try to get out there today and enjoy a little bit of these temperatures. I know …

Read More!
Donate to


The Show
Tom and Dan are accustomed to a certain standard of living. Help keep their Lambo Dick Status by donating to the show.
Pretend


You Know Us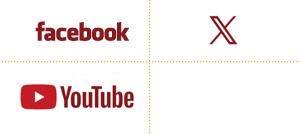 Get Junk Mail from

Tom & Dan

! Sign Up!

Shameless Plugs!