SHOW # 465 – LEMONADE JUNCTION TO BEANTOWN

Beantown doesn't mean Boston on this show. Lee here with your Friday Free Show recap. Oh man, was it all over the place. It's also a long one, as we went over 3 hours. I'm exhausted and I didn't do anything.

***

-The Origins of Sweet Pea from Popeye

-A Mediocre Documentary Talk

-Dan Got His Medical Marijuana Card

– A Tom Song is Audio Nightmare

-Dan Got High and Created a Game

-No Time to be Racist

-Oral Experts

-Connor McGregor's Freakout

-Zombie Raccoons

***

Tickets went on sale for the Tom and …

Read More!

SHOW #464 – DON'T CREAMPIE YOUR SISTER

Looks delicious, doesn't it?

Hopefully, you still say the same after the show today. It was a wild one but there's nothing wrong with that. All over the place and pretty loose. Don't take that in a dirty way, you perv.

***

*Tom wants Pre-Stints

*Just Pickin' My Dick

*Pop Socket Makes My Pocket Sock

*Tom's Discovers His Expired Tag on Facebook

*Huge Mental Load

*Andrea is Bad at Deodorant

*Tom Gives Out Passes

*Black Tom Vann is Here

*Wu-Tang Vann

*Smartphones Create Anxiety

*Bedtime Routine

*X-Games Pope

*What's More Gay Game?

*Thomas the Tank Engine Remixes

*Doms and Subs

***

Tom raps on …

Read More!

SHOW #463 – PUMPIN THE FARTS

Hi there,

Lee here. The title of this show had to be censored but man was this a fun time. This week ended on a very, very weird note. Jay Mohr came by and gave one of the most bizarre interviews. Be sure to check that out. That really set the vibe for the day…which isn't a bad thing.

***

*Mohr Recap

*Jimmy 159'd His Job

*Tom Bathroom Run-in

*It's Lee's (that's me) Birthday

*Leebo Buttons

*Customizing Porn

*Mexican S***-Off

*Hold in the Pee Fart

*Ride the Sweet Tuna Can Express

*Edgar Allan Poser

***

Be …

Read More!

SHOW #462 – FLACCID MASSIVE

Disturbing, huh?

That's the only way to truly describe the video (as seen above) with Tom and the horses. Actually, Tommy had the best description when he asked: "Is this a nightmare?". Great times on the cruise. My head is a little sunburnt and I gained a lot of weight, but GODDAMN it was a great time.

***

*Cruise Recap

*Karaoke Craziness

*Black Lee is a Bad Traveler

*Dan Gets High and Makes a Game

*The Craigslist Game

*AndyGo-G0's Movie Project

***

I'm very tired. …

Read More!

A MEDIOCRE DOCUMENTARY : TRAILER

Offical Trailer for the forthcoming movie.

Wanna see it? Details soon!

Read More!
Donate to


The Show
Tom and Dan are accustomed to a certain standard of living. Help keep their Lambo Dick Status by donating to the show.
Pretend


You Know Us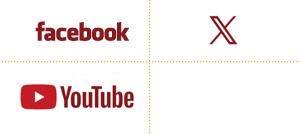 Get Junk Mail from

Tom & Dan

! Sign Up!

Shameless Plugs!