666 – The AirTnD!

The AirTnD is a GO! I mean, podcasting is a mainstream thing now so we're taking our talents to the hotelier side of things. Kidding. But not really kidding. This has been an idea that Tom has had from way back; a way for us to give a little bit more back to you guys and certainly something unique and fun. You can find all of the information for the house, rates, rules and whatnot, CLICK HERE FOR ALL THE INFO!

Thanks for …

Read More!

665 – Lambo Genie

Have an absolutely fantastic weekend and thank you SO much for all of your support! We'll be working on the AirTnD all weekend, so clear your calendar for some fun in Sanford this year! We'll see you back here on Monday! – d

###

On this week's show:

* Therapy session on air
* BDM Appreciation week problems
* Concrete Mike tries to convince Tom that kayaking is fun
* Dan's trip to see John Mayer
* Tom and Crystal dog sitting Maggie
* Griftin …

Read More!

664 – 20 Mill-slapper

Read More!

663 – D-Kabob

Here's to wishing you one of the finest weekends that you've ever had, with people that make you happy and smile. No, seriously. I mean it. Tom and I will be working on our T&D AirBnB this weekend and you might find us out at Pints and Paws. You just never know! See you next week and next time, bring a friend! – d

###

On this week's show:

* Max makes friends everywhere he goes
* Hunter and Bear as names
* Tommy burned …

Read More!

662 – Cuts Like a Wife-Cast

Relax and enjoy the ride!
Vacation time – will update at a later date!

###

For all audio versions of this garbage, please go HERE:

Apple Podcasts: https://podcasts.apple.com/us/podcast/a-mediocre-time-with-tom-and-dan/id308614478

Stitcher: https://www.stitcher.com/podcast/a-mediocre-time-with-tom-and-dan-podcast/a-mediocre-time-with-tom-and-dan-show

TuneIn: https://tunein.com/podcasts/Comedy/A-Mediocre-Time-with-Tom-and-Dan-Podcast-p393884/

iHeartRadio: https://www.iheart.com/podcast/1248-a-mediocre-time-with-tom-30696640/

Spotify: https://open.spotify.com/show/0IMs3hgNDuD6qI8ldHMWvH

Read More!
Donate to


The Show
Tom and Dan are accustomed to a certain standard of living. Help keep their Lambo Dick Status by donating to the show.
Pretend


You Know Us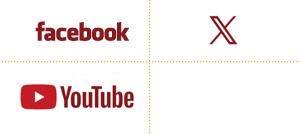 Get Junk Mail from

Tom & Dan

! Sign Up!

Shameless Plugs!