Read More!

732 – Coochie Boogers

– The hosts kick off the show with one of the audience's favorites, the WifeCast!

– They delve into the mysterious topic of "Coochie Boogers" and explore what they are.

– Crystal shares her experience with Labyrinthitis, a condition she has been suffering from.

– The hosts engage in a fun segment of "Just give us a WHOA!" with exciting and surprising revelations.

– They discuss the art of putting in a trash bag liner and share tips on how to do it efficiently.

– Dream jobs …

Read More!

731 – Gay Leading the Blind

– The show kicks off with a call with Tiffany, where they discuss various topics, including explaining NPC's (Non-Playable Characters) to Tiffany.

– The conversation turns to 20-year high school reunions, reminiscing about the past.

– Tom finds himself in a debt with Max over a game of Smash Bros.

– Brendan shares his experience of attending the Sam Smith concert with a blind man, highlighting the unique perspective it brought to the event.

– The discussion includes Big Daddy adventures and Brendan's upcoming trip to …

Read More!

730 – I Don't Understand Why He Don't Understand

– Ross joins for the Friday Free Show and promotes his upcoming comedy show, "What Do You Want From Us?!" at the Bull & Bush on Saturday night.

– "What Do You Want From Us?!" is an interactive stand-up comedy show where the audience directs the content and energy through real-time voting.

– For more info and tickets, visit: https://www.bandsintown.com/e/104594006?affil_code=js_www-larryfulford-com.filesusr.com&app_id=js_www-larryfulford-
com.filesusr.com&came_from=700&utm_campaign=event&utm_medium=web&utm_source=widget

– Comedian David Jolly calls in to share insights from his appearance on "Kill Tony" this week, and he's preparing to move to Austin.

– …

Read More!

729 – The Dog Sht My Pants

– Get ready for an extraordinary LIVE stream as we welcome the talented national touring comedian, Luenell!

– Luenell joins us directly from the airport and graces the show with her presence for an extra-long first segment.

– Don't miss Luenell's two shows tonight and two shows tomorrow at www.theimprovorlando.com. Follow her on Instagram @luenell for more laughs and updates.

– Luenell shares her hilarious experience of getting drunk at the Usher Vegas show.

– Hear the incredible story of Luenell being scooped up by Dave …

Read More!
Donate to


The Show
Tom and Dan are accustomed to a certain standard of living. Help keep their Lambo Dick Status by donating to the show.
Pretend


You Know Us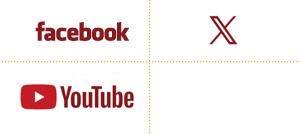 Get Junk Mail from

Tom & Dan

! Sign Up!

Shameless Plugs!