699 – Sky Skiing

Yo!

Thanks to everyone who caught the stream live. We laughed our faces off today.

Have a wonderful weekend,

T&d

On this week's show:

* Johnny Carson at Cypress Gardens
* Giant Ben Franklin kites
* Ross' gig for Channel 5 Live
* Q & A's
* 31 Wu-Tangs
* Pop that Boosie
* Puff Hitler
* Liver King admitted to using steroids
* Seth is going to Key West with his boat
* New math blows Tom off the toilet
* Jagermeister
* Metallica Load & …

Read More!

698 – Never Go Full Tang

On this week's show:

* Orb relapse
* Tom borrowing a BDMs 4-wheeler
* Weed pills & peanut M&Ms
* Murdering coward
* Dan flushed his toot pen down the toilet
* Never go full Tang
* Seth's gym almost caught on fire
* Seth flipped out on an AC guy
* Generation butt
* Maisie's voice caricatures
* Tom making fun of a listener wearing his mom's Crocs
* Chirp fishing
* World Cup Santa Claus
* Popcorn making
* Flakey people


Read More!

697 – Axe to the Taint

Thanks for being here, guys!

Short notes but long show! And Tom and I will see you at tomorrow's "Bad at Business Beerfest!" – d

###

On this week's show:

* FCC still fining people
* Brendan's new neighbors
* Axe the taint
* Armored fights in Baldwin
* Tapeworms
* Man kicked out of EPCOT
* Last Radioshack
* Tie dye shirts
* Balls falling asleep
* Panini cards
* Renaming dogs
* Max's cross-country football game
* Snowing in football
* Wheelchair for Christmas


Read More!

696 -Jolly Meets the Skating Cowboy

Ouch. My cheeks hurt.

I'll make these notes short and sweet; thanks to our guest David Jolly. Get at him HERE: www.instagram.com/mrdjolly

On this week's show:

* CLIFF- THE ICE-SKATING COWBOY CALLS IN
* DOPE ON A ROPE
* JUMPIN COWBOY
* STRIP CLUB STEAKS
* JOLLY'S RELATIONSHIP ADVICE
* MEDIA PATH PODCAST PICS
* SHIT BOWL CUT
* DAN BE SH*TTIN EVERYWHERE
* SAM'S HEADLINER PROBLEMS
* POOP DEAL WITH MAISIE
* TOP OF HEAD PONYTAILS
* VITAL HERO WATCH
* YOU CAN'T …

Read More!

695 – The Ol' Troll Trap

Today we discussed….

* COWBOYS ON ICE
* RECORD A LIVE SHOW AT TUFFY'S?
* LA STAR TOURS
* TRASHELBERRY
* HHN RECAP FROM ROSS
* NY RATS- TAKE TRASH OUT EARLIER
* CRAZY BEE LADY VS COPS
* DIRTIEST GUY ON EARTH
* KANYE DRAMA
* SWITCH FOR YOUR GLOCK
* STEAK SHOTS
* WORCESTERSHIRE SAUCE IS WHITE PEOPLE SOY SAUCE
* SAM'S HOLIDAY INN FLOODING
* MASTER BAITER COSTUME
* SPIRIT HALLOWEEN MEME
* DANSBY ATTRACTS THE LADIES
* FULL COURT …

Read More!
Donate to


The Show
Tom and Dan are accustomed to a certain standard of living. Help keep their Lambo Dick Status by donating to the show.
Pretend


You Know Us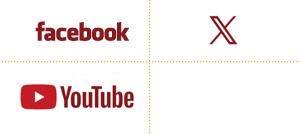 Get Junk Mail from

Tom & Dan

! Sign Up!

Shameless Plugs!