T&Dメガミックス 2.0 (T&D Mega Mix 2.0)

Hey, there Mediocre family.

It's Dan, (Tom, Sam, and Travis are all here too) coming at you from AMTStudio3. Today is a tough one. You guys listen to the show, so you know that our families – all families for the most part – have their fair share of tragedy. Yesterday, my wife Andrea lost her younger brother Jon to a motorcycle accident.

I know that many of you knew him – had met him – maybe even cruised with him on a "Tom and …

Read More!

Show #475 – Real Man Dad Contest!

Hey there, gang!

It's Sunday morning, and I'm sorry I was sleeping on the show notes. I've been trying not to work as much when I get home, and this weekend, I was reasonably successful at that. (Although, I will say that now I'm working and when asked what I wanted to do for Father's Day, I told Andrea and Maisie that I wanted to wash my scooter and rehang the curtains at the studio. Jesus. That's about as lame as it gets.)

Happy …

Read More!

Show #474 – Poker For Schmucks

Happy Friday F'ers!

We hope that this Friday is nothing but amazing for you.

We dedicate this show to Kate Spade and Anthony Bourdain. Mental health is real. Anxiety and depression is real. It is nothing to be embarrassed about and is a problem that many of us have and deal with. Including me. I deal with anxiety and depression on the daily – nothing at all on this level but yeah – I get it. Please take care of yourselves and if you ever …

Read More!

Show #472 – If We Were Crackers

Hey, there gang and here's to the holiday weekend! Tom and I hope that you guys a wonderful time. We did the show a touch early this week because my Momma is recovering from her foot surgery and Tom and I were both going to out of town. (Not now. F'n weather is terrible here! Orlando is storm central.)

On this week's show:

-Quiz-Master Curtis Earth is here

-Bus vs. Man-Bus Trivia

-Ti**y club tacos

-Dirty rhymes

-If we were crackers

-Busdeker has a theme song

-Hold on to your …

Read More!

Show #471 – One Night Butt

Oh man…it's Fringe Week on AMT, ACT, and T&D Media. This got goofy. 

-Seth is here to talk about his trip to Paris

-Seth got sick again, possibly from eating butt

-No doo-doo freckles

-One night butt

-Special video for Samantha

-The Toasted Theatre Company girls are here

-The Wheel of Fucking

-Edging

-Masturbation stories

-Spread the squid

-Seth watched a snuff film as a kid

-Are you smarter than Daniel's daughter

-Pudgeball

See you next week!

d

Read More!
Donate to


The Show
Tom and Dan are accustomed to a certain standard of living. Help keep their Lambo Dick Status by donating to the show.
Pretend


You Know Us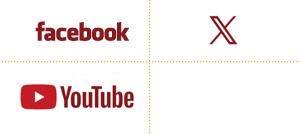 Get Junk Mail from

Tom & Dan

! Sign Up!

Shameless Plugs!