642 – Pubes or Eyelashes?

Happy weekend, folks!

I hope that these show notes find you well. I'll keep it brief but there are 2 new shirt designs going on the site Monday, so please keep an eye out for those. They will be very limited. We will also have a new hat going up next week and it's one of my most favorite designs to date. (Shout out to Erik the merchmun for helping us get that complete design together. And thanks to Sam and Travis for …

Read More!

641 – Shoe Box of Lies

Hey there, gang! We're glad to have you back!

Thanks so much to all of you who joined us live on Twitch! ( www.Twitch.tv/TomandDanLive ) It's really fun and exciting to see a ton of familiar faces in there and welcome to anyone new! We'd love to have you. Monday through Thursday we fire up the room around 10:30am EST, and on Friday the show starts at noon. And you can expect all replays to be posted before 5pm on weeknights. (Unless Andrea gives …

Read More!

640 – Scoop'n the Heinz

Back at it. And this time the wives join us because we know that you love it when they stop by. (We don't. Trust us!) First of all, for those of you who claim to read the notes, thank you. From the bottom of my heart, thank you! I hate writing these so just knowing that there's at least one of you out there who gives a damn about the written word, makes it all worth it. Make sure to like and …

Read More!

639 – The Wives and 15 Birds

I wish that I had notes for this one. There was no time! lol Just please know that we always try to do our absolute best to entertain you, even if we know we're going to be taking time off. It was a lot of fun trying to prepare for Tom's annual trip to Colorado. (No seriously! It was fun. We got to yuck it up with our wives and we got to dip our beak in some Straight Talk. Pun …

Read More!

638 – The Scared Ninja and Sarah

Ouch. Face hurts. (It hurts us too! 🤣)

There are few things that I enjoy more than laughing. Today was a much-needed chat with friends that had me rolling and also proved to me that most of my friends are insane. I'm going to leave the notes space today. I'm tired and really just want to go home and smoke weed and play Madden. See my kid. Have a fantastic weekend, please be safe, and we'll see you Monday. (Remember…all-new shows!!! We stocked …

Read More!
Donate to


The Show
Tom and Dan are accustomed to a certain standard of living. Help keep their Lambo Dick Status by donating to the show.
Pretend


You Know Us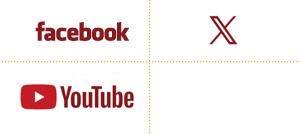 Get Junk Mail from

Tom & Dan

! Sign Up!

Shameless Plugs!