Show #470 – We Da Best Pappas!

Hi. Dan here.

Damn.

What a week. This has been one of the most tumultuously stressful weeks that T&D Media has ever seen. Truly. But so is business, and so is life. When you can't control every aspect, roadblocks are bound to happen. They make you more focused, more cautious, and healthy.

…

On this week's show:

-Texas Ranger whiskey and AIDS clip

-Bang! Energy drink

-Doctor vs. paintball man

-A paintball pimple

-Car umbrellas

-Black passy

-Tom's theory= People are inclined to listen to people more that look like them

-Hog the helicopter …

Read More!

SHOW #466 – NO FINGERPRINTS LEFT

Oh boy,

This show got off the rails quick. One of the more interesting and bizarre guests stopped by. You're really gonna enjoy this show. Other than that, it has been a crazy week. Tom and Dan have been all over the city promoting the documentary. Tickets are still available for the Dr. Phillips Center show (shameless plug).

***

-Doo Doo Flies are Back.

-Kirk, the Documentary Director, Stops By.

-Tom and Dan Fan Fiction.

-Pee-Pee Cup.

-Hold in a Fart and Explode.

-Kids in Bars.

-Lee's Fake New Friday Game.

-Hand-Job …

Read More!

SHOW # 465 – LEMONADE JUNCTION TO BEANTOWN

Beantown doesn't mean Boston on this show. Lee here with your Friday Free Show recap. Oh man, was it all over the place. It's also a long one, as we went over 3 hours. I'm exhausted and I didn't do anything.

***

-The Origins of Sweet Pea from Popeye

-A Mediocre Documentary Talk

-Dan Got His Medical Marijuana Card

– A Tom Song is Audio Nightmare

-Dan Got High and Created a Game

-No Time to be Racist

-Oral Experts

-Connor McGregor's Freakout

-Zombie Raccoons

***

Tickets went on sale for the Tom and …

Read More!

SHOW #464 – DON'T CREAMPIE YOUR SISTER

Looks delicious, doesn't it?

Hopefully, you still say the same after the show today. It was a wild one but there's nothing wrong with that. All over the place and pretty loose. Don't take that in a dirty way, you perv.

***

*Tom wants Pre-Stints

*Just Pickin' My Dick

*Pop Socket Makes My Pocket Sock

*Tom's Discovers His Expired Tag on Facebook

*Huge Mental Load

*Andrea is Bad at Deodorant

*Tom Gives Out Passes

*Black Tom Vann is Here

*Wu-Tang Vann

*Smartphones Create Anxiety

*Bedtime Routine

*X-Games Pope

*What's More Gay Game?

*Thomas the Tank Engine Remixes

*Doms and Subs

***

Tom raps on …

Read More!

SHOW #463 – PUMPIN THE FARTS

Hi there,

Lee here. The title of this show had to be censored but man was this a fun time. This week ended on a very, very weird note. Jay Mohr came by and gave one of the most bizarre interviews. Be sure to check that out. That really set the vibe for the day…which isn't a bad thing.

***

*Mohr Recap

*Jimmy 159'd His Job

*Tom Bathroom Run-in

*It's Lee's (that's me) Birthday

*Leebo Buttons

*Customizing Porn

*Mexican S***-Off

*Hold in the Pee Fart

*Ride the Sweet Tuna Can Express

*Edgar Allan Poser

***

Be …

Read More!
Donate to


The Show
Tom and Dan are accustomed to a certain standard of living. Help keep their Lambo Dick Status by donating to the show.
Pretend


You Know Us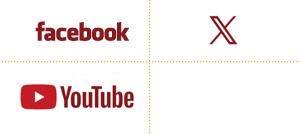 Get Junk Mail from

Tom & Dan

! Sign Up!

Shameless Plugs!