Show #484 – Butler's Knob

Dan, Tom, Josh Wolf, and the person who runs the show – Sam.

Hey there, gang…HAPPY SATURDAY!

I just got done making a couple of omelets for the gals and I think we're going to attempt to go swimming today before all hell breaks loose in the sky. (Apparently, here in Central Florida, it's going to be nothing but a storm-fest today. Boo. I need some outside time.)

…

Yesterday's show was nothing short of an f'n blast! The team has really been trying …

Read More!

Show #483 – King Of Cabana

"Dan, David Koechner, Tom, and Rob Maher"

Hey there, gang!

What a week. What a week.

Things are just now falling into a normal groove again here at T&D Media. 2018 has been nothing short of exhausting and we're just now a bit past the halfway point. 😳Hahaha…I guess that's the way it goes.

…

Thanks to all of you who support the show! Please know that you guys are 100% the only reason that we do this (other than our children) and we love …

Read More!

Show #482 – Dick Toast

Hey there gang! How's your Saturday going?

Apologies for the show notes being a few hours (technically) late but the girls wanted to grab dinner and my internet, while out and about,  was spotty last night. Thanks to all of the fine listeners who caught us LIVE on Twitch yesterday afternoon. If you're not already on it, head over to www.Twitch.tv/TomandDanLive – and you can watch all of our shows – "A Corporate Time with Tom and Dan" – "A Gentleman's Guide …

Read More!

Show #481 – Tom Vannon Cabana Cannon

Good morning, folks!

Thanks to all of you that joined us LIVE on Twitch yesterday for another "Friday Free Show." The Twitch broadcasts are getting better and better. I keep chipping away at the equipment and little things in an attempt to always put back into the company whether it's gear – server space – better parties. You get the idea. Continuously evolve or at least give it a shot. 😎

We apologize for the #ffs for being a day …

Read More!

Show #480 – BH Brothers

Hey, there gang!

I hope these show notes find you well. It's currently 5 am and I'm in the studio. Couldn't sleep. The all too typical 4:30 am insomnia and mind racking, so I figured that I'd be productive and get these knocked out before the girls wake up. Needless to say, I'm tired from traveling and really looking forward to having a little bit of downtime and of all things, "home time!" I don't know if you guys are like me, but …

Read More!
Donate to


The Show
Tom and Dan are accustomed to a certain standard of living. Help keep their Lambo Dick Status by donating to the show.
Pretend


You Know Us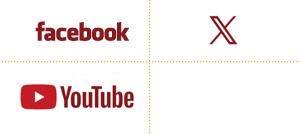 Get Junk Mail from

Tom & Dan

! Sign Up!

Shameless Plugs!