688 – Pump'n Boots

From all of us here at T&D Media, the listeners who sat in, and David Jolly…thank you for listening! – d

On this week's show:

* Dan stole a walker
* Tommy's sunburnt eyes
* Tommy can't hear
* From ear infection to AIDS
* Izzy calls in about pumping in boots
* Jolly's trip to Philly
* Opening for D.L. Hughley
* Imposter syndrome
* Time for terms
* Deviled ham tasting
* Affion on his phone
* Loan Depot
* Wrestling birthday …

Read More!

687 – Bumps

Well, that was truly a treat! I always love it when another emotional creature stops by! Thanks to Crystal, one half of the Bart Marek Team, and Tom's wife for stopping by the program today! And, if you're a BDM Member, I'LL SEE YOU AT THE BEACH PARTY TOMORROW! I can't wait to see you and enjoy the day! Not a BDM? Well, there's still time! Head over to www.tomanddan.com/registration and sign up! We'll get you in! See ya tomorrow! – d

On …

Read More!

686 – You're My Fat Matt

Fun week!

Have a fantastic weekend, folks, and we'll see you back here on Monday. (And yes, it's going to be a new show because we forever think ahead and never truly take time off!) But stay safe, be kind to each other, and we'll see you LIVE on Tuesday! – d

On this week's show:

* Seth's karate farts
* Food delivery
* Cheat days
* Big bag of beans
* Running over animals
* MC hammer dressed like a library genie
* Pee …

Read More!

685 – Home Phlebotomy

Yo!

Thanks for downloading this show, and we hope you have a fantastic weekend! Last call for new BDM members! If you're looking to score an invite to the BDM Beach Party, being a member is your own way in. www.tomanddan.com/registration – All love – d

On this week's show:

* Ross McCoy and Crystal Vann are here
* Meat boxes
* Tom playing Roblox with his boys
* Tom's scorpion truck cover
* Dakota the bird rescue
* Avian fashion
* New Ross song- …

Read More!

684 – 2 if by C-Cups

Read More!
Donate to


The Show
Tom and Dan are accustomed to a certain standard of living. Help keep their Lambo Dick Status by donating to the show.
Pretend


You Know Us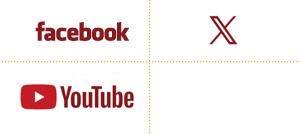 Get Junk Mail from

Tom & Dan

! Sign Up!

Shameless Plugs!