637 – Blow the Boogers Out

Off to see Nikki Glaser. I'll fill this in later. – d

For all audio versions of this garbage, please go HERE:

Apple Podcasts: https://podcasts.apple.com/us/podcast/a-mediocre-time-with-tom-and-dan/id308614478

Stitcher: https://www.stitcher.com/podcast/a-mediocre-time-with-tom-and-dan-podcast/a-mediocre-time-with-tom-and-dan-show

TuneIn: https://tunein.com/podcasts/Comedy/A-Mediocre-Time-with-Tom-and-Dan-Podcast-p393884/

iHeartRadio: https://www.iheart.com/podcast/1248-a-mediocre-time-with-tom-30696640/

Spotify: https://open.spotify.com/show/0IMs3hgNDuD6qI8ldHMWvH

Like – subscribe – and use the alert thingy. – d

Read More!

636 – Douche for Trump Truck

Hey there, kids! What's shakin'!!!???

We tried to keep this one fun and loose wandering into the big holiday weekend. There's not much exciting to report other than we would like for you to LIKE and SUBSCRIBE to both our Twitch and our YouTube channels. It doesn't look like this crap is going away, so we'll be there. lol

###

On this week's show:

* Tom swapped cars with Seth
* Seth's traffic infractions
* Sledgehammer bricks
* Did Tom get the valet key?
* Seth's …

Read More!

635 – Quarter Azz

First off, what a damn fun Friday! Thanks to EJ for stopping by and hanging for a bit! (His wife's event – MyCon – will be going on this weekend. If you're into the conventions and the nerd stuff, then this might be your jam.) Oh, and before I jump into the show notes, do me a huge favor and subscribe to the "strongest stream in Orlando!" lol We broadcast daily on Twitch.tv. If you're not familiar, it's extremely similar to …

Read More!

634 – KimBoat Slice

Let's get to note'n.

Do you dorks even read this? There are times when I'm just sitting here at the studio, hammering away on these and I ask myself; "Do folks really care about the typed-out notes that accompany our show? Should I go home already? Do they scan this to see what the hell we did that day? I mean, I guess it matters if you're doing a quick search of the notes but I'm not even sure we have that capability!" …

Read More!

633 – Dong Arber

And good evening. Our top story:

* Bloody Friday the 13th drink
* Bad luck thread
* Call with Tuddle
* Ross' news
* Pellet complaint from Ross' neighbor
* Florida Ass Sh*t Friday
* Britney's dad petitioned to step down
* China banned karaoke songs
* Field of Dreams baseball field game
* Dong Arber
* Tom enables all Bubbas
* Tom wrangling a cat
* Tom peed "on" his pants
* Stuck to the top of the bottoms

###

For all audio versions …

Read More!
Donate to


The Show
Tom and Dan are accustomed to a certain standard of living. Help keep their Lambo Dick Status by donating to the show.
Pretend


You Know Us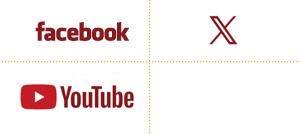 Get Junk Mail from

Tom & Dan

! Sign Up!

Shameless Plugs!