702 – Casselberry Roostertail

SFT!

Thanks so much to all of you who joined us live today! Not a bad crowd for the first real FFS of the new year! I hope you guys had as much fun as we did, and we'll see some of you turds at the Solar Bears tonight! (Check our website to snag those last-minute seats in section 118! But it's gonna be tight! Busdeker is bringing like 20 f'n people! Come on out!) Ah…the show! Let's GO!

On this week's show:

* Ross …

Read More!

701 – Iguana Explosion

Thanks to any and all of you who caught us LIVE today! We'll surely see a few or many of you at the Solar Bears game tonight. I'm looking forward to it. I'm pre-gaming at the studio, but I have been loving the old-school vibe of the games and getting to hang out with you guys! The pandemic made us miss that. So now, I cherish it. See you tonight! With that said, enjoy today's last LIVE show before Christmas; we'll have …

Read More!

700 – Never Give Candy to Strangers

On this week's show:

* Falconer Jones Jr and his sky skiing days
* Building a kite prototype on your own
* AI art
* Making eye contact
* Candy cane trail
* Never give candy to strangers
* Gumball nipples
* Tommy moaning sound in public
* Grizz podcast dream
* Tom in heels
* Maggie sh*t on Dan

###

For all audio versions of this garbage, please go HERE:

Apple Podcasts: https://podcasts.apple.com/us/podcast/a-mediocre-time-with-tom-and-dan/id308614478

Stitcher: https://www.stitcher.com/podcast/a-mediocre-time-with-tom-and-dan-podcast/a-mediocre-time-with-tom-and-dan-show

TuneIn: https://tunein.com/podcasts/Comedy/A-Mediocre-Time-with-Tom-and-Dan-Podcast-p393884/

iHeartRadio: https://www.iheart.com/podcast/1248-a-mediocre-time-with-tom-30696640/

Spotify: https://open.spotify.com/show/0IMs3hgNDuD6qI8ldHMWvH

Thanks for watching us, and we'll see you again …

Read More!

699 – Sky Skiing

Yo!

Thanks to everyone who caught the stream live. We laughed our faces off today.

Have a wonderful weekend,

T&d

On this week's show:

* Johnny Carson at Cypress Gardens
* Giant Ben Franklin kites
* Ross' gig for Channel 5 Live
* Q & A's
* 31 Wu-Tangs
* Pop that Boosie
* Puff Hitler
* Liver King admitted to using steroids
* Seth is going to Key West with his boat
* New math blows Tom off the toilet
* Jagermeister
* Metallica Load & …

Read More!

698 – Never Go Full Tang

On this week's show:

* Orb relapse
* Tom borrowing a BDMs 4-wheeler
* Weed pills & peanut M&Ms
* Murdering coward
* Dan flushed his toot pen down the toilet
* Never go full Tang
* Seth's gym almost caught on fire
* Seth flipped out on an AC guy
* Generation butt
* Maisie's voice caricatures
* Tom making fun of a listener wearing his mom's Crocs
* Chirp fishing
* World Cup Santa Claus
* Popcorn making
* Flakey people


Read More!
Donate to


The Show
Tom and Dan are accustomed to a certain standard of living. Help keep their Lambo Dick Status by donating to the show.
Pretend


You Know Us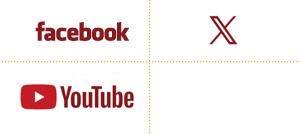 Get Junk Mail from

Tom & Dan

! Sign Up!

Shameless Plugs!