Hookups!
Remember guys - because we love all of our "Hook-Ups" equally - each ad will be RANDOMIZED every time that this page is loaded. There are no favorites here - just awesome businesses and great hook-ups! - T&D
WHAT IS THIS?
SIGN UP
Art of Eric Pabon Hookup

Hello and welcome!

I am a local artist available for commissions, prints, collaborations and any project you can dream up. I work in traditional and digital media on everything from sci-fi and comic art to portrait and caricature work. Want to surprise your child or significant other with a custom piece of art featuring them dressed as their favorite character? I'm your guy.

Have an oddball commission request? I'm your guy.

Special discounts for BDMs!

E-mail me at ericpabon@rocketmail.com

Hollerbach's Willow Tree Café Hookup

Hollerbach's Willow Tree Café,
Magnolia Square Market,
and Hollerbach's Outfitters

The Willow Tree is open for dining - and we've just added our Rooftop Biergarten! Back to regular hours seven days a week*, with Jimmy and Eckhard returning to entertain you with traditional German folk music Thursdays - Sundays. *The Biergarten is currently Thursday through Sunday only. 5 - close Thu and Fri, all day Sat and Sun.
Our Magnolia Square Market German deli and Outfitters German folk clothing and gifts boutique are also open 7 days - and they're right next to the Willow Tree! Visit hollerbachs.com for more details The Hollerbach family looks forward to welcoming our guests for German food, beverage, hospitality and great times. Guten Appetit! - Theo, Linda and Christina

Her Majesty Services Hookup

Feeling dirty? Yeah…we get it. There's nothing we haven't seen, and we've seen A LOT since 2015. That's why we're going to hook you up. Her Majesty Services specializes in top quality services such as:

- Weekly/bi-weekly/monthly cleanings which includes all the shit you don't want to do AND gives you more time to listen to Tom & Dan.

- We even offer handyman services including drywall repair, fence repairs, pressure washing, & more

And now the part you're really waiting for…

Since we love our BDMs,  check out the deal we've put together especially for you:

-10% off your first-time cleaning for a recurring house cleaning! (That could be for either a weekly, bi-weekly, or monthly shindig.)

-10% off handyman services! If you're already using us for cleaning or will be scheduling your first cleaning service, you'll get 15% off handyman services. *some exclusions apply.

-Already use us & love us? Then refer us! After your referee uses us three times, you get a free cleaning!

We're the official cleaning company for Tom & Dan! Get more like Tom & Dan and book your appointment over at www.HerMajestyServices.com.

Phone: 407.280.2288
Email: Admin@HerMajestyServices.com

Don't forget to use the secret password, HOOKEDUP19, when requesting your quote!

Sticker Wolf Hookup

Use code TNDHOOKUP at StickerWolf.com for 10% OFF your entire order!

We are a small shop located right at the edge of Orlando and Apopka, Florida. We print and produce all of our stickers, labels and magnets in-house.  Everything we use, from materials to ink, is all proudly made in the USA. We are also making a lot of the cool stickers you get from Tom & Dan :)

Modern Plumbing Industries, Inc. Hookup

Thank you for considering Modern Plumbing Industries, Inc. for your plumbing needs.

We are a 24/7 plumbing company serving Central Florida since 1975. Quality, Performance and Value are our commitment to you.  We perform both commercial and residential services.  We are licensed, insured and all of our technicians are background checked.

Call us to schedule your service appointment at 407-327-6000.  Mention this ad and receive 10% off your plumbing services.

Thompson Gas - The trusted name in propane! Hookup

Hello BDMs and listeners!

We are offering the following:

A free tank swap out for any residential customer that leases a tank from a competitor with a 1 year locked price at $2.99 per gallon

For customers that own their tank we will take over service and preform a safety gas inspection for no cost and also offer a $2.99 per gallon locked price for a year.

For commercial customers that use propane at their business we will beat any price they currently have!

When it comes to appliances or installs we will quote either and then give a 10% discount if they mention Tom and Dan.

We sell Rinnai tank less water heaters, fireplaces, outdoor fire features like firepits/tiki torches/firebowls.

No matter the situation we will always beat a competitors pricing whether its residential or commercial for any of your listeners.

Give us a call at 407.730.3301

S&L LANDSCAPING LLC Hookup

Mention you are a listener and you will get:

15% off full clean up services
10% off any project from mulch, rock or sodding etc...
Lawn maintenance - Pay for 11 months get the 12th FREE! (Yearly Contract)

Have a special project? Give us a call!

Call (386) 216-3064 Today!

Any materials required for the job will be purchased
from our friends at Six Flags!

Just Slide In - Bar & Grill Hookup

Fun & Friendly Sports Bar & Grill! Full Liquor!
On the Corner of Lincoln Ave & A1a in Cape Canaveral!
Come on by and tell them Tom & Dan Sent you!

Melissa Surroca hair and makeup studio Hookup

Full service Hair and Makeup Studio located in Maitland fl. I love what I do and specialize in current trends such as balayage, color melts, and make up!

BDMS!
Book any color service and get a FREE T&D headband!
(while supplies last!)

Ahoy Cruises Hookup

This is the deal, if you are a fan of Tom & Dan we like you already, so what we will do is either take a percentage of what we make (Our personal commission) and give it back to you as an On Board Credit to use as you please on cruises 7 days or longer.

On shorter cruises we will throw something in your room, like a squid or some chocolate covered Strawberries. But rest assured with 79 cruises under our collective belts, we will make sure we pair the right cruise for your wacky lifestyle!

So either hit us up on facebook or e-mail us, or even better give us a call!

407-923-4014 Between 8am - 8pm daily!  #BDM4EVER

Debby@Ahoy-Cruises.com
Tony@Ahoy-Cruises.com

Vintage Paper Co. Hookup

Vintage Paper Co. does a lot of cool work for Tom & Dan!
Now Marc Larabel wants to hook up Tom & Dan listeners by offering a 20% discount on goods and services!

View the offer page to get started!

At Vintage Paper Co., in Port Orange, FL, we print almost everything. Business cards, flyers, brochures, blueprints, wedding announcements, posters, murals and even personalized items like phone cases, hats, shirts, coasters… and if you need laminating, spiral binding or just about any other business printing service – chances are we do it!

Precision Door Service Hookup

Precision Door Service of Central Florida 

We are the only Accredited Door Dealer with over 20 certified residential door installers in Central Florida. We are locally owned and backed by the national brand of Precision Door Service. We have over 80 locations across the country specializing in residential garage door service and repair. Just google us and you will find thousands of positive reviews. Weather you have a loud noisy door, a broken spring, or you just want to replace your old worn out door… Call Precision Door Service.

As the official garage door company of A Mediocre Time with Tom and Dan, we have a special "Tom and Dan Silent Package" which includes a new quite Wi-Fi garage door opener, new rollers, and roller sleeves. If you are looking to purchase a New Door we are offering 5% off any new door. Just tell us you want the Tom and Dan "HookUP!"

Firehouse Pressure Washing Hookup

Mention Tom & Dan and get 20% off any driveway package, house exterior or screen pool enclosure / deck combo! Call today! 407-375-7768

Crystal Bay Boatworks Hookup

Crystal Bay Boatworks

We specialize in custom fiberglass work as well as the professional rigging of parts and electronics.

We offer fiberglass and gelcoat repair services as well as full boat restorations.

Give us a call and check out our Facebook Page.

BDM's Receive 10% off

Morganic Meats Butcher Shop Hookup

Morganic meats is a family run business made of real farmers! We raise our own animals to ensure a prime organic meat! From our family to yours!

Hey Listeners! If you spend $20, you get a free T&D mini cutting board. Spend $50+ get an apron! :)  They also have some T&D stickers and magnets - remember to ask for them when you stop by!

Morganic Meats is located at 101 N Country Club Rd Lake Mary, FL 32746




F&S Services - Handyman Services BDM owned! Hookup

F&S Services - Handyman Services BDM owned!

INTERIOR/EXTERIOR PAINTING
DRYWALL
PRESSURE WASHING
PREVENTITIVE MAINTENANCE
HOUSEHOLD INSTALLATIONS
ALL HANDYMAN SERVICES

NO JOB TOO SMALL - NO JOB TOO BIG

MILITARY AND FIRST RESPONDER DISCOUNTS AVAILABLE

CALL US @ ANYTIME 321-710-6919
EMAIL US @ fsservicesfl@gmail.com

See our work, post and comment on FNServFL/Facebook.com

COMMERCIAL AND RESIDENTIAL

American Air and Heat Hookup

Get 10% off products and services.
Just mention "BDM" when you call.
Includes whole new systems.
(ask for a T&D -  AA&H magnet!)

Visit the site or call 800-421-2665 today!

Emerald Plumbing Hookup

Emerald Plumbing is a full-service Orlando Plumber. We are also the Metro Orlando RePipe Specialist! Nobody touches us for quality and professionalism! Most homes are repiped in one day with drywall completed on the 2nd day. We are the least intrusive plumbing company in town, cutting the least amount of drywall! Serving Orlando, Winter Park, Oviedo, Maitland, Heathrow, Longwood, Belle Isle, Windermere, Lake Mary and surrounding areas.

Six Flags Mulch Hookup

Six flags Mulch

Free delivery with in 6.9 miles on in stock items

10% off of MSRP Aquascape inc products

Special Free  T&D sticker upon request on location !

 
Call us Today!

Cafe Da Vinci Hookup

Cafe DaVinci is known as Central Florida's best original live music venue. Live entertainment Monday - Saturday with nightly drink specials.
They are also an official Tom & Dan Watering Hole! (get your koozie!) BDMS welcomed!

Rtadirect.com Hookup

RTADirect.com is your answer to saving thousands on your kitchen and bathroom cabinet project.  Don't pay a cabinet contractor $25,000 for a new kitchen.  Buy RTA cabinets from Rtadirect.com and install them yourself or hire a Contractor/Handyman for the install.  The cost of our Average 10x10 Kitchen is between $2,000 and $3,000.  

*Shipped Ready to Assemble or Fully Assembled direct to you

*Free Design Service with FAST turnaround

*Soft Close Doors come Standard

*Full Extension Soft Close Undermount Drawer Glides

*Dovetailed Drawer Boxes

*All wood box construction- No Particle Board

*About 50% less than Big-Box store prices

*Financing Available with Affirm!

*

Free Shipping

on RTA orders over $2500

*We'll beat any competitor- just send copy of their quote

 *Military and Contractor/Investor discounts available as well as 5% off to all Tom and Dan Listeners

*BDM/Veteran Owned Company

*See Website for further details

Byrne Termite & Pest Control Hookup

Hey Tom & Dan listeners!

My name is Joe Byrne, a fellow BDM and listener.

Your home is your home.  If you wanted bugs, you would have invited them.
Our job is to get rid of unwanted guests.

We specialize in termite protection, removal and inspection.
From water bugs to bed bugs we cover it all.
Live the comfortable life and bug free!

Family owned for over 30 years!

We cover most Central Florida areas.

BDM SPECIAL:  10% off all services!

Toni Rodriguez Photography Hookup

Toni Rodriguez Photography

The official photographer of A Mediocre Time with Tom & Dan!. Specializing in Weddings, engagements, Family and event photography. Keep your most precious moments forever. Always friendly and always professional.

Tom and Dan listeners get:

- $20 off a 1 HR engagement or Family session*

- $200 off the wedding package + free engagement session. (That's a $360 value!)*

Just contact me and tell me how much you love Tom & Dan!* Travel fees may apply depending on location of the sessionFacebook Page

Click Here

Appliance Warehouse Hookup

Come on in and we will give you a 5% discount on non sale items!
Just mention Tom & Dan!

Appliance Warehouse is a locally, family owned and operated retail appliance and service outlet serving all of Brevard County. As the previous owners of Topline Appliance, Bob Schenk and Robert Schenk are now the owners of Appliance Warehouse. They have a combined 42 years in the appliance industry, and have been doing business at their current location since 1991. We serve all of Brevard County and have the inventory to accommodate any budget. By selling quality appliances at great prices, we will be able to continue to serve the people of Brevard County for many more years. No matter what your needs may be; a realtor, house flipping or a consumer in need of appliances or appliance repair, or just in need for parts to do the repair yourself, we are your one stop shop. If you are looking for a great deal, please call or stop by and see us. THE ONLY DEAL WE CAN'T BEAT IS THE ONE WE DON'T KNOW ABOUT!
Donate to


The Show
Tom and Dan are accustomed to a certain standard of living. Help keep their Lambo Dick Status by donating to the show.
Pretend


You Know Us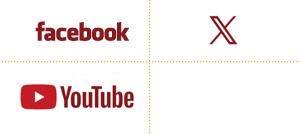 Get Junk Mail from

Tom & Dan

! Sign Up!

Shameless Plugs!