Hookups!
Remember guys - because we love all of our "Hook-Ups" equally - each ad will be RANDOMIZED every time that this page is loaded. There are no favorites here - just awesome businesses and great hook-ups! - T&D
WHAT IS THIS?
SIGN UP
Emerald Plumbing Hookup

Emerald Plumbing is a full-service Orlando Plumber. We are also the Metro Orlando RePipe Specialist! Nobody touches us for quality and professionalism! Most homes are repiped in one day with drywall completed on the 2nd day. We are the least intrusive plumbing company in town, cutting the least amount of drywall! Serving Orlando, Winter Park, Oviedo, Maitland, Heathrow, Longwood, Belle Isle, Windermere, Lake Mary and surrounding areas.

Melissa Surroca hair and makeup studio Hookup

Full service Hair and Makeup Studio located in Maitland fl. I love what I do and specialize in current trends such as balayage, color melts, and make up!

BDMS!
Book any color service and get a FREE T&D headband!
(while supplies last!)

Thompson Gas - The trusted name in propane! Hookup

Hello BDMs and listeners!

We are offering the following:

A free tank swap out for any residential customer that leases a tank from a competitor with a 1 year locked price at $1.99 per gallon

For customers that own their tank we will take over service and preform a safety gas inspection for no cost and also offer a $1.99 per gallon locked price for a year.

For commercial customers that use propane at their business we will beat any price they currently have!

When it comes to appliances or installs we will quote either and then give a 10% discount if they mention Tom and Dan.

We sell Rinnai tank less water heaters, fireplaces, outdoor fire features like firepits/tiki torches/firebowls.

No matter the situation we will always beat a competitors pricing whether its residential or commercial for any of your listeners.

Give us a call at 407.730.3301

Appliance Warehouse Hookup

Come on in and we will give you a 5% discount on non sale items!
Just mention Tom & Dan!

Appliance Warehouse is a locally, family owned and operated retail appliance and service outlet serving all of Brevard County. As the previous owners of Topline Appliance, Bob Schenk and Robert Schenk are now the owners of Appliance Warehouse. They have a combined 42 years in the appliance industry, and have been doing business at their current location since 1991. We serve all of Brevard County and have the inventory to accommodate any budget. By selling quality appliances at great prices, we will be able to continue to serve the people of Brevard County for many more years. No matter what your needs may be; a realtor, house flipping or a consumer in need of appliances or appliance repair, or just in need for parts to do the repair yourself, we are your one stop shop. If you are looking for a great deal, please call or stop by and see us. THE ONLY DEAL WE CAN'T BEAT IS THE ONE WE DON'T KNOW ABOUT!

S&L LANDSCAPING LLC Hookup

Mention you are a listener and you will get:

15% off full clean up services
10% off any project from mulch, rock or sodding etc...
Lawn maintenance - Pay for 11 months get the 12th FREE! (Yearly Contract)

Have a special project? Give us a call!

Call (386) 216-3064 Today!

Any materials required for the job will be purchased
from our friends at Six Flags!

Rtadirect.com Hookup

RTADirect.com is your answer to saving thousands on your kitchen and bathroom cabinet project.  Don't pay a cabinet contractor $25,000 for a new kitchen.  Buy RTA cabinets from Rtadirect.com and install them yourself or hire a Contractor/Handyman for the install.  The cost of our Average 10x10 Kitchen is between $2,000 and $3,000.  

*Shipped Ready to Assemble or Fully Assembled direct to you

*Free Design Service with FAST turnaround

*Soft Close Doors come Standard

*Full Extension Soft Close Undermount Drawer Glides

*Dovetailed Drawer Boxes

*All wood box construction- No Particle Board

*About 50% less than Big-Box store prices

*Financing Available with Affirm!

*

Free Shipping

on RTA orders over $2500

*We'll beat any competitor- just send copy of their quote

 *Military and Contractor/Investor discounts available as well as 5% off to all Tom and Dan Listeners

*BDM/Veteran Owned Company

*See Website for further details

Ahoy Cruises Hookup

This is the deal, if you are a fan of Tom & Dan we like you already, so what we will do is either take a percentage of what we make (Our personal commission) and give it back to you as an On Board Credit to use as you please on cruises 7 days or longer.

On shorter cruises we will throw something in your room, like a squid or some chocolate covered Strawberries. But rest assured with 79 cruises under our collective belts, we will make sure we pair the right cruise for your wacky lifestyle!

So either hit us up on facebook or e-mail us, or even better give us a call!

407-923-4014 Between 8am - 8pm daily!  #BDM4EVER

Debby@Ahoy-Cruises.com
Tony@Ahoy-Cruises.com

Morganic Meats Butcher Shop Hookup

Morganic meats is a family run business made of real farmers! We raise our own animals to ensure a prime organic meat! From our family to yours!

Hey Listeners! If you spend $20, you get a free T&D mini cutting board. Spend $50+ get an apron! :)  They also have some T&D stickers and magnets - remember to ask for them when you stop by!

Morganic Meats is located at 101 N Country Club Rd Lake Mary, FL 32746




Bugnutty Brewing Company Hookup

Bugnutty Brewing Company is owned and operated by two guys with a combined 50+ years of brewing experience that are absolutely Bugnutty about bringing you the best craft beer around.

We strive to provide a complete experience in the taproom; delicious hand-crafted beers, tasty pub grub, a 12 foot big screen TV, live music and great service.

Located in the heart of Cocoa Village in a building that was originally a 1932 Buick dealership, our taproom has a laid back industrial vibe with the brewery in full view.

Come visit the brewery, enjoy a few craft beers made with only the finest ingredients, and stroll through the myriad of other shops and attractions in the Village.

We are located at: 225 King St Unit B, Cocoa, FL 32922

Six Flags Mulch Hookup

Six flags Mulch

Free delivery with in 6.9 miles on in stock items

10% off of MSRP Aquascape inc products

Special Free  T&D sticker upon request on location !

 
Call us Today!

Full House Customs LLC Hookup

Full House Customs Handyman Services

Listeners of the show get 10% off any services!

With many years of experience in the industry, you can rest easy knowing your home is in good hands with Full House Customs. We pride ourselves on our timely service and our attention to detail. That is why when it comes to your home, anything less than perfection is simply unacceptable. We treat every project as if we were working on a home of our own. It is our goal to not only meet your expectations but to exceed them. Please give us a call today for we look forward to working with you!

Thanks!

Tim Waters
Full House Customs
386-675-2879

HCM Titans Hookup

BDM owned and Operated!
Ask for fellow BDM Nick and he will hook you up!

BDMs get a 25% Discount on services!

Payroll Services and solutions
Human Resources and Implementation Business Solutions.
Specializing in ADP Products and Software Services.

Nicholas Baine
HCM Titans
Office: (352)-283-7725
Cell: (352) 260-5487
Nicholas.Baine@hcmtitans.com

Streamline Home Inspection Services LLC Hookup

$50 off your completed home inspection service with us when you mention Tom and Dan Hookups!

Fellow T&D fans/friends, we are a locally owned and operated small business supporting all the greater Orlando and surrounding counties. Are you a realtor, home buyer, home seller or in need of an insurance inspection? Our knowledgeable, friendly and responsive home inspectors are here to assist in making the best decision regarding your stressful process.

Pre-Purchase Home Inspections
Pre-Listing Home Inspections
Wind Mitigation Insurance Inspections
4-Point Insurance Inspections
...and More.

Give us a call (407)499-1940 or visit our website www.streamlinehi.com and book online.

Toni Rodriguez Photography Hookup

Toni Rodriguez Photography

The official photographer of A Mediocre Time with Tom & Dan!. Specializing in Weddings, engagements, Family and event photography. Keep your most precious moments forever. Always friendly and always professional.

Tom and Dan listeners get:

- $20 off a 1 HR engagement or Family session*

- $200 off the wedding package + free engagement session. (That's a $360 value!)*

Just contact me and tell me how much you love Tom & Dan!* Travel fees may apply depending on location of the sessionFacebook Page

Click Here

Modern Plumbing Industries, Inc. Hookup

Thank you for considering Modern Plumbing Industries, Inc. for your plumbing needs.

We are a 24/7 plumbing company serving Central Florida since 1975. Quality, Performance and Value are our commitment to you.  We perform both commercial and residential services.  We are licensed, insured and all of our technicians are background checked.

Call us to schedule your service appointment at 407-327-6000.  Mention this ad and receive 10% off your plumbing services.

Hollerbach's Willow Tree Café Hookup

Hollerbach's Willow Tree Café,
Magnolia Square Market,
and Hollerbach's Outfitters

The Willow Tree is open for dining - and we've just added our Rooftop Biergarten! Back to regular hours seven days a week*, with Jimmy and Eckhard returning to entertain you with traditional German folk music Thursdays - Sundays. *The Biergarten is currently Thursday through Sunday only. 5 - close Thu and Fri, all day Sat and Sun.
Our Magnolia Square Market German deli and Outfitters German folk clothing and gifts boutique are also open 7 days - and they're right next to the Willow Tree! Visit hollerbachs.com for more details The Hollerbach family looks forward to welcoming our guests for German food, beverage, hospitality and great times. Guten Appetit! - Theo, Linda and Christina

Her Majesty Services Hookup

Feeling dirty? Yeah…we get it. There's nothing we haven't seen, and we've seen A LOT since 2015. That's why we're going to hook you up. Her Majesty Services specializes in top quality services such as:

- Weekly/bi-weekly/monthly cleanings which includes all the shit you don't want to do AND gives you more time to listen to Tom & Dan.

- We even offer handyman services including drywall repair, fence repairs, pressure washing, & more

And now the part you're really waiting for…

Since we love our BDMs,  check out the deal we've put together especially for you:

-10% off your first-time cleaning for a recurring house cleaning! (That could be for either a weekly, bi-weekly, or monthly shindig.)

-10% off handyman services! If you're already using us for cleaning or will be scheduling your first cleaning service, you'll get 15% off handyman services. *some exclusions apply.

-Already use us & love us? Then refer us! After your referee uses us three times, you get a free cleaning!

We're the official cleaning company for Tom & Dan! Get more like Tom & Dan and book your appointment over at www.HerMajestyServices.com.

Phone: 407.280.2288
Email: Admin@HerMajestyServices.com

Don't forget to use the secret password, HOOKEDUP19, when requesting your quote!

EMS Mobile Detailing Hookup

For being a Tom & Dan loyal listener, we are offering you this hook up for our Basic detail for just $125.00.

We come to you home or work. We are totally self sufficient. We bring our unique Spot free cleaning solution and power source, so we need nothing from you to complete the service.

***Additional FREE Follow up VIP wash for BDM's (BDM sticker MUST be on the Vehicle at time of detail)

#BDMSROCK #SFT

Wheel Deals Auto Sales, LLC Hookup

-  Come take a test drive

-  Negotiate your best deal

-  Identify as a BDM and get another $100 off!!

Wheel Deals Auto Sales, selling quality cars, trucks and SUV's since 2011. 

All our vehicles are under 100k miles and most under $5,000; we don't charge any dealer fees.

We have lending companies that will help you finance the vehicle you want.

All our cars are ready for the road, with cold air conditioning, good tires, and clean inside and out.

Every vehicle comes with a Carfax report and you're welcome a bring your mechanic to our lot at
601 S French Ave, Sanford, 32771 to conduct a vehicle inspection.

Call David at 407-953-8238 for more information.

Sticker Wolf Hookup

Use code TNDHOOKUP at StickerWolf.com for 10% OFF your entire order!

We are a small shop located right at the edge of Orlando and Apopka, Florida. We print and produce all of our stickers, labels and magnets in-house.  Everything we use, from materials to ink, is all proudly made in the USA. We are also making a lot of the cool stickers you get from Tom & Dan :)

Beasto & Blondie Hookup

"Dad Dukes is inspired by summers in Florida with bright, juicy peach flavors, and enough funky heat to make you want to put on those short shorts you use to mow the lawn. Just like you wear those shorts to more places than you should, this sauce goes on anything that can use a punch." - Juan Gonzalez

Use coupon code 'REDHOTCHESTNUT' for $1.59 off a bottle!

Order at https://www.beastoandblondie.com/hot-sauce/daddukes and pickup at Swine & Sons in Winter Park, or have it shipped directly.

Ingredients: Fermented Chiles (Fresno and Habanero), Georgia Peaches, Charred Green Onion, Vinegar, Salt, Spices


F&S Services - Handyman Services BDM owned! Hookup

F&S Services - Handyman Services BDM owned!

INTERIOR/EXTERIOR PAINTING
DRYWALL
PRESSURE WASHING
PREVENTITIVE MAINTENANCE
HOUSEHOLD INSTALLATIONS
ALL HANDYMAN SERVICES

NO JOB TOO SMALL - NO JOB TOO BIG

MILITARY AND FIRST RESPONDER DISCOUNTS AVAILABLE

CALL US @ ANYTIME 321-710-6919
EMAIL US @ fsservicefl@GMAIL.com

See our work, post and comment on FNServFL/Facebook.com

COMMERCIAL AND RESIDENTIAL

Goldsmith Jewelry Hookup

Goldsmith Jewelry

10% off sale items 

20% off regular items 

No Rolex 

No loose diamonds 

Vintage Paper Co. Hookup

Vintage Paper Co. does a lot of cool work for Tom & Dan!
Now Marc Larabel wants to hook up Tom & Dan listeners by offering a 20% discount on goods and services!

View the offer page to get started!

At Vintage Paper Co., in Port Orange, FL, we print almost everything. Business cards, flyers, brochures, blueprints, wedding announcements, posters, murals and even personalized items like phone cases, hats, shirts, coasters… and if you need laminating, spiral binding or just about any other business printing service – chances are we do it!

Just Slide In - Bar & Grill Hookup

Fun & Friendly Sports Bar & Grill! Full Liquor!
On the Corner of Lincoln Ave & A1a in Cape Canaveral!
Come on by and tell them Tom & Dan Sent you!

American Air and Heat Hookup

Get 10% off products and services.
Just mention "BDM" when you call.
Includes whole new systems.
(ask for a T&D -  AA&H magnet!)

Visit the site or call 800-421-2665 today!

LMNdeavors LLC Hookup

Talk to us about all the systems and prices!

We also throw in a BDM Starter Promo Pack:

45 rockwool cubes

pH Down

Nutrients

Seeds

pH Tester

Starter Plants

12 Pots and Clay Pebbles

Free and Unlimited support/advice

A $69 Value with any system purchase!

But Wait...THERE'S MORE! -- A 10% BDM discount on all custom Hydroponic Units!

Andrew Allen Music Hookup

Have your very own royalty-free podcast theme written by Andrew Allen!

His music is featured on the BDM and Corporate time shows!

T&D listeners receive 20% off commission price when you write "BDM"
in the subject line of your commission request!

Affordable Lock & Security Solutions Hookup

Affordable Lock & Security Solutions is your one stop locksmith shop. Not only can you stop by one of our shops in Altamonte Springs or Clermont, we also provide mobile service.

We provide an array of services from spare keys for home, business, and vehicles (including chip keys) to cameras, access control, and safes. Ask us about Medeco high security locks for your home or business.

Affordable Lock & Security Solutions has serviced the Central Florida area since 1970. We pride our self on customer service and ensuring your security.

Mention "BDM" when you stop in or call for 10% off.

Stop by or call today!!!

1103 E Altamonte Dr
Altamonte Springs, FL 32701
407-260-2727

Store hours Monday - Friday 8:30am - 5:00pm

or

158 W Highway 50
Clermont, FL 34711
352-394-0000

Store hours Monday - Friday 8:30am - 5:00pm / Saturdays 10:00am - 2:00pm

Mobile service is available daily and afterhours for emergencies

We also have locations in Ocala, Lady Lake, Tampa, Clearwater, and Brandon. Check out our website for more details.

Art of Eric Pabon Hookup

Hello and welcome!

I am a local artist available for commissions, prints, collaborations and any project you can dream up. I work in traditional and digital media on everything from sci-fi and comic art to portrait and caricature work. Want to surprise your child or significant other with a custom piece of art featuring them dressed as their favorite character? I'm your guy.

Have an oddball commission request? I'm your guy.

Special discounts for BDMs!

E-mail me at ericpabon@rocketmail.com
Donate to


The Show
Tom and Dan are accustomed to a certain standard of living. Help keep their Lambo Dick Status by donating to the show.
Pretend


You Know Us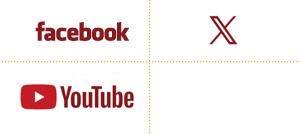 Get Junk Mail from

Tom & Dan

! Sign Up!

Shameless Plugs!