649 – Kid and Bois LIVE

It's been a long week. We're all gonna take off and hit the weekend a touch early. Have a wonderful weekend and we'll see you on Monday.

d

On this week's show:

* Dick ornaments
* Tom and Sam's medical marijuana appointments
* Boys and rock climbing
* Trying new things sexually
* Top 5 reasons people quit A Mediocre Time with Tom and Dan
* High scoring basketball games
* Playing full court basketball
* Covid super green pass
* State IDs on phones


Read More!

647 – Genital Anesthesia

Oh, how I hate you show notes. I spent the last 3 hours talking and yelling and laughing and having fun, and now you. All of the revelries come to a screeching halt, and now I have to sit here and type out some crap that even our oldest of listeners don't read! I mean, I consume podcasts and I have NEVER gone to the show notes of any show for anything! NEVER! Not once! But if you are here and you …

Read More!

646 – Dan's Conservatorship

Aye yo!

Thanks to all of the folks who caught us LIVE, and to all of you who might be downloading or watching the Twitch reply on YouTube. You guys are the freaking best and I hope you know how much we appreciate it! Have a wonderful weekend and we'll see you out at "Sofas and Suds" this weekend!

On this week's show:

* Seth's clown convention
* Brass Against lead singer peed on a fan's face
* Moe Dewitt is here
* Does Dan …

Read More!

645 – Potato Doug VS Gambling Doug

Oh my gawd!
I don't think we've had a show like this in a good while. While I'm thinking about it and it's top of mind, make sure you check out SBK's new podcast that he's recording now that he's no longer on The Bone in Tampa. (For those that don't know, that's a radio station. Kevin was the night's host for the last few years or so.) SoulBrotherKevin.com is where you need to be. Kevin calls in and then we …

Read More!

644 – Rod Divining

Twitch was so much f'n fun today! If you were in our Twitch chatroom today then just go ahead and kiss yourself because you rule! It's just a super fun and positive place to blow off some steam and put smiles back on our faces. Nothing but love to you guys! ( www.Twitch.tv/TomandDanLive ) It's really fun and exciting to see a ton of familiar faces in there and welcome to anyone new! We'd love to have you. …

Read More!
Donate to


The Show
Tom and Dan are accustomed to a certain standard of living. Help keep their Lambo Dick Status by donating to the show.
Pretend


You Know Us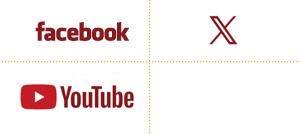 Get Junk Mail from

Tom & Dan

! Sign Up!

Shameless Plugs!