660 – Ring Hoses & Pinching Noses

My eyes are killing me! Lots of editing and recording because. We want you guys to have lots of new shows while we're out on vacation! Sure – that makes us strange but we just love doing it. With all of that said, I'm going to get back to editing these videos and skimp on the notes this week. You get the idea! See you Monday and bring a friend! – d

###

On this week's show:

* Wringing hoses and pinching noses
* …

Read More!

659 – Tom's Solar Light Graveyard

Yes! We DID buy wacky, flailing arm, inflatable, tube men for our show. We're not sure what the hell we're going to do with them yet, but they have been acquired and are currently in our possession. That's the most important thing that we did today. The show? Yeah. We did it. Still not as important. Have a wonderful and safe weekend and we'll see you Monday! – d

###

On this week's show:

* Inflatable Tom and Dan men
* Faking Guitar Hero


Read More!

658 – Dan Cummins & the Boy Scouts

We're massive fans of today's guest. Well, not Seth, but the first guy; Dan Cummins! He's the best. Not only is he a fantastic comedian and podcaster, but he's also a pretty rad human and friend of the show! He's in town at the Orlando Improv this weekend and if you're looking for some last minute tickets, snag those HERE: https://theimprovorlando.com/ShowDetails/b1567f67-42e8-495c-a24b-278f1c347c73/866e4def-e0ba-4722-b140-f1b2b8ab8940/Dan_Cummins__Symphony_of_Insanity_Tour_Dinner_Package/Orlando_Improv

And if you want to check out any of his insanely funny and creative podcasts, you can find all of those …

Read More!

657 – Slap Her Dad Around

I'm off to get my hairs cut but shout out to the entire team for being so awesome and for the outstanding week of podcasting. And yes, I'm serious! Hahaha… Have a fantastic weekend and make sure to check TomandDan.com for the new hoodies that we only ordered a handful of. (Idiots!)

###

On this week's show:

* Tom's Superbowl party invite
* Halftime show
* Limp Bizkit's new album
* Oviedo Dick Monster
* Straws
* Booger Sugar Valentines cards
* Russia vs Ukraine …

Read More!

656 – Les Stroud & Pork Belly Mop Head

Well that was a completely different show than I thought we were going to have today and it was awesome! Very good time. Will show again. 5-stars! 🤣

Thanks to Seth for not only bringing our news this week but also bringing us some of the strangest and most funny Dad karate videos the show has ever seen. (Possibly the ONLY Dad karate videos that we've ever seen.) Big ups to "Jim Henson." (Second segment. You'll see what we mean! lol) If you're …

Read More!
Donate to


The Show
Tom and Dan are accustomed to a certain standard of living. Help keep their Lambo Dick Status by donating to the show.
Pretend


You Know Us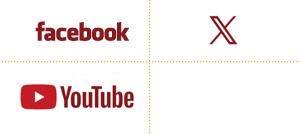 Get Junk Mail from

Tom & Dan

! Sign Up!

Shameless Plugs!