684 – 2 if by C-Cups

Read More!

683 – Life is Fake

Don't sleep on that Josh Wolf interview. Dude is always so damned fun when he comes in. Have a fantastic weekend and sign up to be a BDM member if you want to be a part of our annual BDM Beach Party. www.tomanddan.com/registration

On this week's show:

* Seth's bulimia
* Recruiting Traci as camel girl
* Business off
* Volumptuous
* Train horn on Hummers
* Seth drove through an apartment complex gate
* Driving on the beach
* Life is fake


Read More!

682 – Big Ol' T-Shirts

Raise your hand if you're ready for the weekend!?!?!!!

I'm one of those guys, and I've got one foot into some time off. I've got nothing else to say here besides THANKS FOR LISTENING, AND I LOVE YOU. Have a great weekend, guys, and we'll be here on Monday. We hope you'll be here too. – d

On this week's show:

* Radio stations flipping formats
* Ross' Weekend concert
* No security
* Merch prices
* Horror dentist story
* Breeders fetish
* Swipe …

Read More!

681 – Zoom is Trash

I'm going to claim "not a bad effort" because this sh*t straight up sucks, but you know us; too hard-headed to not do it, and we hate letting you down. To those of you that caught us LIVE, thank you so much! I'm sorry that the stream and the video are choppy. There wasn't much I could do about that as we were at the mercy of the internet God, and how much usage the surrounding area was getting today. (Me thinks …

Read More!

680 – Trama is Magic

I'm run'n this sh*t old school today and giving you NO NOTES! But, it's was an extremely funny show with Brendan O'Conner from Bungalower and in the first 2 minutes, we go right off the rails. It was a fun Friday, folks! Have a fantastic weekend and we'll see you Monday! – d

###

For all audio versions of this garbage, please go HERE:

Apple Podcasts: https://podcasts.apple.com/us/podcast/a-mediocre-time-with-tom-and-dan/id308614478

Stitcher: https://www.stitcher.com/podcast/a-mediocre-time-with-tom-and-dan-podcast/a-mediocre-time-with-tom-and-dan-show

TuneIn: https://tunein.com/podcasts/Comedy/A-Mediocre-Time-with-Tom-and-Dan-Podcast-p393884/

iHeartRadio: https://www.iheart.com/podcast/1248-a-mediocre-time-with-tom-30696640/

Spotify: https://open.spotify.com/show/0IMs3hgNDuD6qI8ldHMWvH

Thanks for watching us and we'll see you again tomorrow on Twitch at 10am-ish.

Like – …

Read More!
Donate to


The Show
Tom and Dan are accustomed to a certain standard of living. Help keep their Lambo Dick Status by donating to the show.
Pretend


You Know Us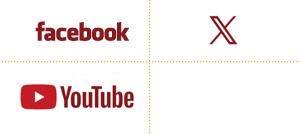 Get Junk Mail from

Tom & Dan

! Sign Up!

Shameless Plugs!