697 – Axe to the Taint

Thanks for being here, guys!

Short notes but long show! And Tom and I will see you at tomorrow's "Bad at Business Beerfest!" – d

###

On this week's show:

* FCC still fining people
* Brendan's new neighbors
* Axe the taint
* Armored fights in Baldwin
* Tapeworms
* Man kicked out of EPCOT
* Last Radioshack
* Tie dye shirts
* Balls falling asleep
* Panini cards
* Renaming dogs
* Max's cross-country football game
* Snowing in football
* Wheelchair for Christmas


Read More!

696 -Jolly Meets the Skating Cowboy

Ouch. My cheeks hurt.

I'll make these notes short and sweet; thanks to our guest David Jolly. Get at him HERE: www.instagram.com/mrdjolly

On this week's show:

* CLIFF- THE ICE-SKATING COWBOY CALLS IN
* DOPE ON A ROPE
* JUMPIN COWBOY
* STRIP CLUB STEAKS
* JOLLY'S RELATIONSHIP ADVICE
* MEDIA PATH PODCAST PICS
* SHIT BOWL CUT
* DAN BE SH*TTIN EVERYWHERE
* SAM'S HEADLINER PROBLEMS
* POOP DEAL WITH MAISIE
* TOP OF HEAD PONYTAILS
* VITAL HERO WATCH
* YOU CAN'T …

Read More!

695 – The Ol' Troll Trap

Today we discussed….

* COWBOYS ON ICE
* RECORD A LIVE SHOW AT TUFFY'S?
* LA STAR TOURS
* TRASHELBERRY
* HHN RECAP FROM ROSS
* NY RATS- TAKE TRASH OUT EARLIER
* CRAZY BEE LADY VS COPS
* DIRTIEST GUY ON EARTH
* KANYE DRAMA
* SWITCH FOR YOUR GLOCK
* STEAK SHOTS
* WORCESTERSHIRE SAUCE IS WHITE PEOPLE SOY SAUCE
* SAM'S HOLIDAY INN FLOODING
* MASTER BAITER COSTUME
* SPIRIT HALLOWEEN MEME
* DANSBY ATTRACTS THE LADIES
* FULL COURT …

Read More!

694 – Pro Kadima

Thanks so much to all of you that might have streamed the show LIVE. (We're on both Twitch and YouTube, so it's never been easier to watch the shows live M-F on the internet. Thanks to Brendan O'Connor for his time and local info today, and please be sure and check out his site: www.bungalower.com Have an outstanding weekend, and thank you for listening! – d

###

For all audio versions of this garbage, please go HERE:

Apple Podcasts: https://podcasts.apple.com/us/podcast/a-mediocre-time-with-tom-and-dan/id308614478

Stitcher: https://www.stitcher.com/podcast/a-mediocre-time-with-tom-and-dan-podcast/a-mediocre-time-with-tom-and-dan-show

TuneIn: https://tunein.com/podcasts/Comedy/A-Mediocre-Time-with-Tom-and-Dan-Podcast-p393884/

iHeartRadio: https://www.iheart.com/podcast/1248-a-mediocre-time-with-tom-30696640/

Spotify: https://open.spotify.com/show/0IMs3hgNDuD6qI8ldHMWvH

Thanks …

Read More!

693 – And a Plum on the Side

Thanks to those of you who caught us LIVE today! We love interacting with you guys on YouTube and Twitch. (We added YouTube this week for fun. Why not?)

On this week's show:

* Seth is tardy to the party
* Tom pumped in paradise outdoor shower
* Lava tube exploration
* Seth peed on a bar floor again
*Club Piss
* Cat haunted house
* Bucs game in luxury suite
* Stolen birthday matcha
* Billy Joel dream
* Tom doesn't understand flirting


Read More!
Donate to


The Show
Tom and Dan are accustomed to a certain standard of living. Help keep their Lambo Dick Status by donating to the show.
Pretend


You Know Us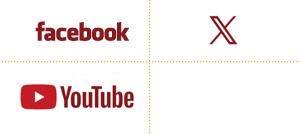 Get Junk Mail from

Tom & Dan

! Sign Up!

Shameless Plugs!