Show #503 – Hot Tub Tom Machine

Hey there, gang!

I hope that these show notes find all of you well on this amazingly odd – sort of cold – sort of not – Sunday! The entire "A Mediocre Time with Tom and Dan" team is in the studio today because we need to front load shows for Tom's trip to Colorado. Needless to say, we don't like "Best Of" but we do love recording so we're going to crank out some nice shows for your cats!

…

On this week's show:

Read More!

BONUS SHOW – Carmen Morales/Bryan Vokey

Happy Wednesday, gang!

I know that typically we're in the studio, hammering out a new "A Gentleman's Guide to Manliness" or some "A Corporate Times" or something like that but oddly enough, we're still on a little bit of a break. Tom should be on his way to Miami or Marco. Samantha is probably at Disney or doing something really cool with her husband. And Butler is probably at a new dispensary that popped up and that he has yet to try out. …

Read More!

Show #502 – Toxic Sock Syndrome

Hey, there podcast gang!

We hope that this latest episode finds you and your family smack dab in the middle of one of the greatest holiday seasons that you've ever had! If it did not, then allow us to try and make you laugh and share some "holiday cheer" with you and turn that sh*t around!

On this week's episode:

The wives are here! 

#RememberTheBowl

Tom has different sized feet 

Raccoon collusion 

Ice cream trucks

Boat hot dog …


Read More!

Show #501 – White Trash Christmas

It's almost Christmas, ya'll!?!?!!!

Is anyone else freaking out yet? I'm actually pretty excited because this is going to be the first full Christmas that I've got to experience with a child who actually knows what the hell is going on. I'm stoked. With that said, it's a decent amount of stress too, you know, keeping up all of the lies. Kidding. But I am really excited about a little bit of time off, some time with the family, and above all, some …

Read More!

Show #499 – Lil' Onion and Heavy Pickle

Good morning, folks! I hope these show notes find you well.

It's "cooking breakfast" time here in the Dennis house. I'm mixing up some pancakes and Mai is acting out a bit – so it's reasonably apparent that it's going to be a pretty long day. As is life with a 3-year-old, I guess.

…

Thanks to all of you who were able to catch the show live today on Twitch. (If you're not already familiar, you can watch almost all of our shows …

Read More!
Donate to


The Show
Tom and Dan are accustomed to a certain standard of living. Help keep their Lambo Dick Status by donating to the show.
Pretend


You Know Us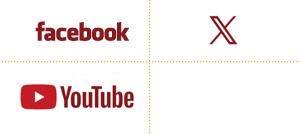 Get Junk Mail from

Tom & Dan

! Sign Up!

Shameless Plugs!