SHOW #460 – PAIN PILL TURKEY

Welcome,
How are you? Please sit down and relax. We have so much to discuss. Tom is back from his vacation to the Bahamas before our cruise to the Bahamas. Daniel is still not drinking and is more efficient than ever. Samantha is still doing her show while trying to plan her escape from the pain pill factory. March is gonna be a busy month for us which is gonna be good for you all.

***

*Time for Bath Song

*Getting Caught in the ACT

*Bachelor Party …

Read More!

SHOW #459 – BIG TIM: NUMBER ONE WITH INVISIBLE GIRLS

Hi,

Hope you're doing good. Busy week for us all on the show. Doubled on ACT shows since Mr. Vann will be away next week for his 10th Anniversary (Congrats to Tom and Crystal). He's going to the Bahamas till the 2nd…before we go to the Bahamas the week after. Either way, we got things done. We also got some of our local podcast friends to record a segment each, that will air during ACT. So stay tuned for that.

***

*Champagne Problems.

*Dan is Little …

Read More!

SHOW #458 – FINS UP

Oh Hi Mark,

Well, well, well…look who decided to come crawling back. Think I'd forgive you? Well, you are right. Another week in the books as the year continues to fly by. Laughter really does help when there are so many sad stories in the news as of recent. I hope everyone had a good Valentine's Day. If you're single, I love you. If you're in a relationship, I love you. Well, enough with the love talk…here's what we discussed on the show.

***

*Tom is Old

*Tom Learns How …

Read More!

SHOW #457 – PENIS SHAPED BOLOGNA

Hey bud,

How are you? Me? Oh, I'm good. Pretty fun and busy week here at T and D Media. The event at BB Kings last Saturday was a blast. I can't wait till we announce all the details for the 9th Anniversary show. I'm more excited for that than the cruise, which is saying something because I'm stoked for the cruise.

***

*Eating P***y With a Beard

*Steve Lemme (Super Troopers, Super Troopers 2) Calls In.

*Tommy's Pacifier Withdrawals

*Booze Fairy

*Breast Evolution

*Quincy Jones Interview

***

I wanna say thanks …

Read More!

Show #456 – Fifth Disease Slappy Cheeks

Hey everyone,

It's Lee again. We're back after Tom's vacation. He'll be on vacation again the last week of February so prepare yourself. Was nice to be back and making jokes again. Daniel spent his time off hanging at home and becoming a master chef. I stayed home and bought a new bed. Sam worked her real job because she's an adult and better than all of us. The show today was a ton of fun. One of my favorites since I started …

Read More!
Donate to


The Show
Tom and Dan are accustomed to a certain standard of living. Help keep their Lambo Dick Status by donating to the show.
Pretend


You Know Us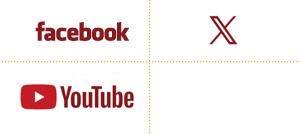 Get Junk Mail from

Tom & Dan

! Sign Up!

Shameless Plugs!