722 – Charity Turds

Join Tom and Dan on a captivating Friday Free Show LIVE stream filled with quirky topics and intriguing conversations. Get ready to dive into the world of tough grandmas and old woods hags while exploring the fine line between abuse and strictness. The show features engaging discussions about BDM emails, merpeople, dental hygienist switch-ups, and the heartwarming story of Rockville's biggest fan. Plus, discover the curious case of Natalia Grace and witness the hilarity of a 30-box pizza one-wheel video. Tune in …

Read More!

721 – Turn That Computer Off

Read More!

720 – I Heard A Crunch, Geoffrey

Join Tom and Dan on today's live stream as they dive into a wide range of intriguing topics, from feeding Luca mealworms to the possibility of an Orlando MLB team. They also share hilarious stories, discuss drive-thru technology, and explore the consequences of traceable Google searches. Don't miss out on this entertaining and informative episode!

Show Notes:

* Intro: Tom and Dan kick off the live stream with their signature banter and introduce the topics of the day
* Feeding Luca mealworms: An adorable …

Read More!

719 – Knives, Dildos, and Blunts

Tom & Dan are back at it with another hilarious episode! From discussing the perils of vanity plates and accidental punches to commissioning truck wraps and blessing the studio, they cover it all. So grab your favorite knife, dildo, or blunt and settle in for an epic episode!

Show Notes:

*Luca cam
*Vanity plates
Dan's Tesla was hit while parked
*Tracking down the driver
*Seth commissioning a wrap for his new truck
*Sensai Yakasuki
*Seth accidentally punched a 12-year-old kid in the nose
*Sword …

Read More!

718 – Get To Work

Read More!
Donate to


The Show
Tom and Dan are accustomed to a certain standard of living. Help keep their Lambo Dick Status by donating to the show.
Pretend


You Know Us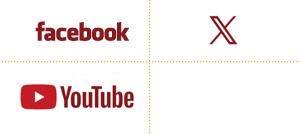 Get Junk Mail from

Tom & Dan

! Sign Up!

Shameless Plugs!