Android: Take 3…

Here's the latest version…

dan

Read More!

…they even look great UNDERwater…

Read More!

Show #171 – So you wanna beat a DUI… (Show Recap…)

It's a great day at Tom and Dan-fil-a…thanks for supporting and tuning in to Show #171 of "A Mediocre Time with Tom and Dan!" We've been itching to get back with you guys! We had a hell of a week and we're super happy to be back with you guys. Make sure and check out our new video from Lake Conway Wipeout and leave a few comments on TomandDan.com. We love having you guys on there and seeing the interaction. It's great …

Read More!

"MediocreApp" revision.

Thanks to all of you that helped last week with the testing of our new "MediocreApp" Android edition. MediJocre has really been working to get the buffer issues that some you you reported fixed and here is the latest version:

CLICK HERE FOR THE LATEST VERSION!!!

Use this for today's show and let's do the same as last week; make sure that you send all your issues/observations to MediJocre@TomandDan.com and he'll address them.

Thanks again for helping us with this and we'll see you …

Read More!

Tom and Dan go to Lake Conway Wipeout 2012!

Read More!
Donate to


The Show
Tom and Dan are accustomed to a certain standard of living. Help keep their Lambo Dick Status by donating to the show.
Pretend


You Know Us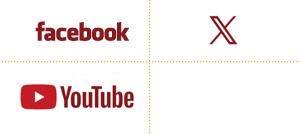 Get Junk Mail from

Tom & Dan

! Sign Up!

Shameless Plugs!