Show #174 – Thanks Mr. Marcus (Show Recap…)

Today's show is brought to you by Audible. Try the wonderment that is an audio book by heading over to audiblepodcast.com/amt and trying a free book on us! Not only will you love your book but you'll also love audible and they'll love you! Help us out by trying their service for free! Thanks…and #snoots!

Thanks to Ross and Mrs. Ross for stopping by today and taking a tour of the 17 story mansion. I'm sorry that the pools were all closed for …

Read More!

Future Dan…he's still got it!

Read More!

Show #173 – Putin Breaks Kid's Arms! (Show Recap…)

Hi there and welcome to Show #173 of "A Mediocre Time with Tom and Dan!" Tom was having more car issues so today's show was a quirky but a goodie. Thanks to Ross and Samantha for stopping by and hanging out with us. (Samantha smells better than Ross who drove his motorcycle to the show today in a Florida storm and got soaking wet. Nice job, Ross!)

On today's show:

Tom's car troubles

Sleep masks

Swingers Clubs

Samantha the Quarry Intern

"Always Expect the Worst!" – Tom

Candy Fun …

Read More!

We Want YOU!!!

Read More!

Show #172 – Scoop Froggy Frog (Show Recap…)

You might have noticed that we named today's show "Scoop Froggy Frog" and that has everything to do with Jeremiah's Italian Ice. Thanks very much to Jeremiah's and all of their staff for sending over some of their World Famous ices for us to try. (Scoop Froggy Frog happens to be my wife's favorite so trust me when I tell you that you've made her a very happy gal…) If you "scumbags" haven't been there well then do us one solid and …

Read More!
Donate to


The Show
Tom and Dan are accustomed to a certain standard of living. Help keep their Lambo Dick Status by donating to the show.
Pretend


You Know Us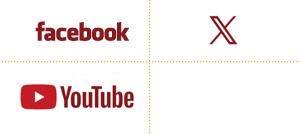 Get Junk Mail from

Tom & Dan

! Sign Up!

Shameless Plugs!