Show #141 – Merry #Snootsmas (Show Rundown…)

Happy Holidays everyone and thanks for supporting the show! This is the last show that we're doing before the "big God holiday" so we wanted to get back into the studio and make this one EXTRA LARGE! Hopefully, by this time next week, we'll be good to go and have the new website fully running and usable for you guys. We're really, really excited about it…

On this weeks show:

Tom thinks that Christmas is a scam.

Did people like or hate the "Zoocast?" Stinker …

Read More!

Tom, Dan, and Channel 4's RudeTube…finally edited…

I finally got around to editing and converting the part of RudeTube that we were on for their end of the year special called "Extreme Rides." They were nice enough to allow us to use the parts that we were in so you US listeners get to check it out. In case you were wondering, yes, they did send a producer to interview us for a combined time of 14 seconds. All in all, we can't thank the …

Read More!

My puppy mug…

Not quite sure I can see my Grandfather sipping his coffee from a mug with a Yorkie puppy on it wearing an Applejack hat…thoughts? Even gay guys wouldn't use this mug…

Read More!
Donate to


The Show
Tom and Dan are accustomed to a certain standard of living. Help keep their Lambo Dick Status by donating to the show.
Pretend


You Know Us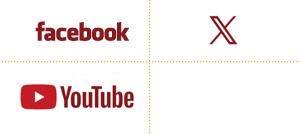 Get Junk Mail from

Tom & Dan

! Sign Up!

Shameless Plugs!