"Tom and Dan Intern Download Fly-Away" contest…

Some of you have been asking for more information regarding the "Tom and Dan Intern Download Fly-Away" contest that we've really not been talking about very much during our shows. (Here's the thing, I'm pretty sure that we were both drinking when we made the claim that the winner would be flown to our studio to do the show…and now we're f'n stuck!)

Rules are created by both Tom and Dan and can slightly change when we'd like.

All states and countries are eligible …

Read More!

Tom goes BOOM!!!

Sometimes taking a piss can blow up in your face.

Tom couldn't hear for about a full hour…and the throw (done by Mr. X) was about as good as it gets but was TRULY an accident!

Happy New Year,

Dan

Read More!

Happy #Snoots Year…

It's fairly easy for Tom and me to get into a room and just talk shit. We like to talk. We like to talk to each other and laugh…pretty simple equation. The "not-so-simple" part is thanking all of the people that helped us make 2011 a HUGE year for "AMT."

From the obvious like Divups and The Danger Brain who kicked our new site into high gear…to the even more obvious, like Ross…we thank you all for your support, …

Read More!

Show #142 – a boogie board and moonshine. (Show Rundown…)

This is a massive day for us. We all know that it's the end of the year and that we're all excited about the end of the world and 2012, but this is a big "day" for us because we've had the first full week of using our brand new website at www.TomandDan.com. We truly couldn't be more excited and happy about our new home for the show. Spread the word! No longer do you have to jump to a bunch of …

Read More!

"Behind the Titties"

We've been putting this off for a really long time but here's some of the behind the scenes footage that we had left over from both "Tromebone Titties" and "Fiddlin' Titties" videos that we filmed. Special thanks again to our buddies Tiffany and Jesse for doing this for us. You guys are the best and we're really appreciate you guys helping us make two of the worst videos of all time! Also…we're completely embarrassed of "Fiddlin' Titties" and …

Read More!
Donate to


The Show
Tom and Dan are accustomed to a certain standard of living. Help keep their Lambo Dick Status by donating to the show.
Pretend


You Know Us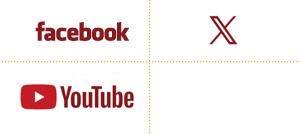 Get Junk Mail from

Tom & Dan

! Sign Up!

Shameless Plugs!