A note from the merch boss…

Hi, I'm Andrea, Dan's wife and I, along with Tom's wife run the merchandise for A Mediocre Time with Tom & Dan.

I feel this is the perfect time to address some things about the merchandise for the show.  After receiving a nasty email from someone who ordered merch and didn't get it right away, I am going to lay it all out there so everyone knows what to expect.

The guys have been selling merch for almost three years.  From the t-shirts to …

Read More!

Show #146 – Angel is STASHY! (Show Rundown…)

Today we were lucky enough to have our buddy Angel from Real Radio's SBK LIVE on the show. Angel is a more than interesting cat with tons of great stories to tell and has had an extremely interesting life…and h'e super young. Thanks to @RealRadioAngel <-make sure and follow him on Twitter and to listen to SBK LIVE weeks nights on Real Radio 104.1! You won't be sorry…we love those guys…awesome peeps!

On today's show:

Angel from Real Radio's SBK LIVE!

Dad = Cool Dude's …

Read More!

2 guys 1 business account.

Yep. You guessed it.

These are the new faces of business.

Read More!

Dan's Moustache…

Read More!

Rise Against DOES NOT listen to AMT.

Thanks to my wife for always having a stash of stickers in her huge ass purse. She marched her ass right up to the punk band Rise Against and said "You should listen to this. It's awesome." Nice work babe. I'm pretty sure they thought we were crazy…and you had them sign OUR sticker? Ok…I like it. At any rate…they were super nice.

Read More!
Donate to


The Show
Tom and Dan are accustomed to a certain standard of living. Help keep their Lambo Dick Status by donating to the show.
Pretend


You Know Us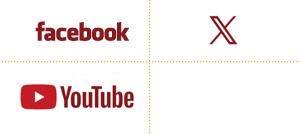 Get Junk Mail from

Tom & Dan

! Sign Up!

Shameless Plugs!