Show #325 – Martin Luther Octopus

Thanks to all of you for taking the time to download, catch it live, and support "A Mediocre Time with Tom and Dan." It really does mean more tan you know. We have a blast doing the show but it wouldn't even be close to what it was if it wasn't for you guys and all of your support. WE HAVE THE BEST LISTENERS IN THE WORLD. That's a fact.

On this week's AMT:

-Shannon Burke not allowed on ACT

-Tom got in …

Read More!

#TBT – Jessica Stavely Taylor – LIVE from T&D Old Studio

Read More!

Show #324 – Cake Piñata

Thanks for listening, downloading, and supporting local and indie broadcasting. We've been having a really, really good time and we hope that you guys are too!

On today's show:

-Tom's wife goes into labor and Tom panics

-Tom hates Google

-Balls are the ultimate skin tag

-Lactation consultants

-MILF porn

-Sh*ts off!

-Birthday cake piñata

-Tom explains kids

-Tom almost burns his house down #AvocadoFire

-Hulk Hogan gets kicked out of WWE

-Dad of the year competition

-Tommy pouches his …

Read More!
Donate to


The Show
Tom and Dan are accustomed to a certain standard of living. Help keep their Lambo Dick Status by donating to the show.
Pretend


You Know Us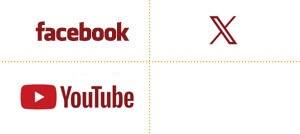 Get Junk Mail from

Tom & Dan

! Sign Up!

Shameless Plugs!