Retro Shirts

CLICK HERE LINK BELOW

Read More!

Show #396 – LIVE!

Read More!

Show #392 – Ratkooco – Racoon Queen

The last couple of weeks have been rough.

Not just for all of us and NO I'm not talking about the election, but I am talking about for the show. (Seriously. No sour grapes here. I know we all hope for the best – it's just stressful.)

Tom and I are always working on the show. Always. I don't think there's a minute of the day that Tom doesn't take a call from a client – a potential client –  a person who …

Read More!

Tom Raps!!!

Read More!

SHOW #389 – QUANTUM-TOM

What's going on gang!

We hope this message finds you well and that you're about to start enjoying your weekend. I'm about to load up the ladies and then we're all going out to some pumpkin patch to look for pumpkins and yeah…all of that mess.

On this week's show:

-Packed studio

-Infusing animal blood in a human

-Yellow Brick Road Foundation blood drive

-Tiffany calls in and tells us about her experience with Felmand's Angels

-Tiff got Trumped …

Read More!
Donate to


The Show
Tom and Dan are accustomed to a certain standard of living. Help keep their Lambo Dick Status by donating to the show.
Pretend


You Know Us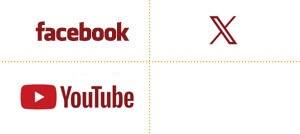 Get Junk Mail from

Tom & Dan

! Sign Up!

Shameless Plugs!