Show #402 – LIVE!

Read More!

SHOW #400 – DJANGO DJACKIN

Hey there T&D family!

Is everyone digging this rain ass weather as much as I am? I'm once again at the Dennis Family Breakfast nook typing this out and listening to a little bit of Lagwagon's latest album. (I'm not sure how many of you like Lagwagon or have their latest album but I personally think that it's f*cking fantastic. It's entitled "Hang." Get on it, dirtybirds!)

Yesterday …

Read More!

Pictures from the stories

Here are some pics associated with the stories on the show. Just in case you think I'm making this shit up haha. Thanks for listening.

Read More!

SHOW #399 – DUSTY MUSCLE MILK

Hey there gang!

Tom and I both hope that this show finds you well! Once again, I'm coming at you via the Dennis family kitchen table. Maisie is on the floor right next to me building the world's tallest Duplo train. (Sorry if that's a little too "Dad" for you.) This is what my life is on Saturday mornings – coffee and legos.

Yesterday was a lot of fun! It's always fun when we have old friends in to just hang and shoot it. …

Read More!

Happy Holidays and Happy New Year!

Dan here.

Coming at you from the Dennis Family kitchen table. As I type this I have a toddler throwing herself on the ground and begging for "more milk." Sadly we've already hit our bovine juice quota for the day and I sent Momma away so I can take the brunt of this one and just ride it out. We're in the tantrum stage. Ain't life grand! Haha…

Black Christmas…am I right? Hahaha. I don't think that we've ever had a show that was …

Read More!
Donate to


The Show
Tom and Dan are accustomed to a certain standard of living. Help keep their Lambo Dick Status by donating to the show.
Pretend


You Know Us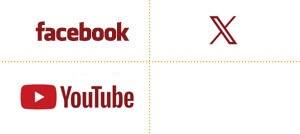 Get Junk Mail from

Tom & Dan

! Sign Up!

Shameless Plugs!