Welcome Premium
Scumbag.
Holy shit you actually Paid for this.
Congratulations, loyal Scumbag. You now have access to lots more mediocre content including shows, blog posts, and an overall cool stuff. So grab a cool one, sit back, and enjoy a huge waste of time.
We'd love to hear from you. Click the FEEDBACK button on the right to share your terrible ideas about how we can make the site more MEDIOCRE.

Get On

With It

!

The year is winding down…

So we've nearing the end of another year of "A Mediocre Time with Tom and Dan." The coolest thing about this year is the fact that this is the first full year that both of us were completely independent! Now for many of you, you might not think that's that big of a deal but trust us when we tell you that this small business shit is a lot harder than it looks. We're just 2 guys that pretty much do every …

Read More!

SHOW #293 – TIFF GETS HIGH

Thanks to all of you for downloading the show, rating us on iTunes, and taking the time to hang with us this afternoon! I really think that lately we're regressing and really going back to our "T&D Roots." Today we had Tiffany, Medijocre, Tiff's boyfriend, Ross, and Samantha. Needless to say, it was another old school "A mediocre Time with Tom and Dan."

On today's show:

Dan's going to be a Dad

Tiffany is HERE!

Tom's questions about marijuana

News

Read More!

Frank Gay Services hooked up my house!

Frank Gay Services (Electrical)  will come and put up Holiday lights on your house. They can either put up ones you already have. Or they can purchase some for you and install them to your specifications. Either way its so much better than the frustration and danger of putting them up your self. Also if your like me, who the hell has the time. It really is a cool serves and they do a great job and they do it right. Which …

Read More!
Donate to


The Show
Tom and Dan are accustomed to a certain standard of living. Help keep their Lambo Dick Status by donating to the show.
Pretend


You Know Us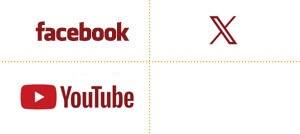 Get Junk Mail from

Tom & Dan

! Sign Up!

Shameless Plugs!