Show #315 LIVE at 2pm!

Read More!

"Tom and Dan Cruise – 2015″

Just a quick and heartfelt note to all of the listeners that joined us on this years "Tom and Dan Cruise."

I've been on shitloads of cruises. SHITLOADS. (My wife, Andrea, has been on far more than me – trumps me by about 20 or so…) With that said, I have never – NEVER – NEVER – NEVER – cruised with a finer group of listeners. No drama. No issues. Nothing but fun and a fantastic time had by all! …

Read More!

Show #314 – House of Grey Thighs

Hey there gang! Welcome to today's "A Mediocre Time with Tom and Dan" podcast! We're really glad that you're here and we're really sorry that the show is a day early – but not really because we're all going on the Tom and Dan Cruise!!! Let's not waste anytime and go to the tape:

-Tom's baby got him sick

-Cures for illnesses

-Wawa étiquette

-Blind people and touch-screens

-Tighty-whities

-House of Grey Thighs

-Craigslist gone bad

-Tom sold a pelican …

Read More!
Donate to


The Show
Tom and Dan are accustomed to a certain standard of living. Help keep their Lambo Dick Status by donating to the show.
Pretend


You Know Us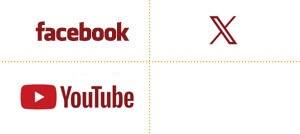 Get Junk Mail from

Tom & Dan

! Sign Up!

Shameless Plugs!