Best of Orlando 2016 – VOTE NOW!

It's time once again to bring home some silverware! One of the coolest and best things that listeners can do for us as an indie show – other than supporting all of our wonderful sponsors – is to vote for us to win this year's Orlando Weekly Awards.

If you've been listening to us for quite some time, you'll know that we attempt to do this …

Read More!

Show #376 – Jody and Scott

Thanks to both Jody and Scott for taking the time to fill-in and do news this week. You guys did a great job and it was amazing to chop-up some old radio stories from a time when I personally think radio was at it's best in "The City Beautiful."

On this week's show:

-Pints for Pulse event

-Jody and Scott are here!

-Ross was a talk radio troll

-Beer tub 'gina

-"Tom's an Asshole" contest

-Jellybean is the safety word

-Tuddle shanghai's the show!

Read More!

SHOW #375 – CABIN BOY

Hey there! Dan here.

I'm coming at you from the studio on a very, very, VERY warm Saturday! I just got back from Disney Springs with the ladies. I had yet to go out there but I will say that I was honestly impressed with the renovation and changes that Disney made. It's a really cool place to shop and eat. We did a little of both and then I had a little show business that I had to handle – Tom and …

Read More!

Wednesday Musings – Samantha.

Samantha…

Let me tell you a little something about Samantha.

She was my intern at Real Radio – was actually referred to as "my" intern because of the amount of tension that was in the air at that time. (If you're not sure what I'm referencing please make sure and check out her "Chattin' with the Masters" show currently playing.)

So back to that time – I'm going to guess…2012. It sucked. It sucked that she had to witness and …

Read More!

Show #374 – The REAL Tom Vann

Tom's version of a shot glass. (It's really a candle holder.)

Good morning fine listeners, "scumbags", and anyone else that might happen to be up this early,

Dan here.

I'm currently watching Maisie eat some Sugarkiss Mellon and I'm having a Jimmy Dean Turkey Sausage Sunriser. Ahhhhhhh…Dad Life. I can honestly say that I think she got the better end of the bargain here. If you've never had a Sugarkiss Mellon and like anything like cantaloupe, make sure you try it. …

Read More!
Donate to


The Show
Tom and Dan are accustomed to a certain standard of living. Help keep their Lambo Dick Status by donating to the show.
Pretend


You Know Us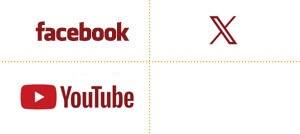 Get Junk Mail from

Tom & Dan

! Sign Up!

Shameless Plugs!