6(6)6 Year Anniversary is Coming!

Add yourself to the Official Facebook page HERE!

Dearest "Best Listeners in the World,"

This year we celebrate the 6 year anniversary of "A Mediocre Time with Tom and Dan." Just as Satan fell out of good graces with God and was in turn banished to Hell – we too have fallen out of favor with mainstream media and we now reside, with all of you BDM's, in our own personal "comedy hell." How dramatic.

With that said, we hope that you will …

Read More!

Show #303 – Ants Are Back!

The ants are back. What more do you need to know?

Have a great weekend!

d

Read More!

Another Unofficial/Official BDM Meet-Up!!!

If you're not already a BDM member, you're really missing out! Not only on all of the stuff that Tom and I attempt to provide you with but also and not limited to these really killer unofficial/official events that members are planning on their own! Brevard just had an amazing gathering this past Friday and it looks like Volusia is going to follow in their footsteps and do the same.

Not a #BDM member and want to be a part of some of …

Read More!
Donate to


The Show
Tom and Dan are accustomed to a certain standard of living. Help keep their Lambo Dick Status by donating to the show.
Pretend


You Know Us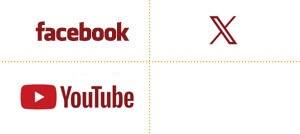 Get Junk Mail from

Tom & Dan

! Sign Up!

Shameless Plugs!