Show #307 – Balls In

Hey there folks. It's another "A Mediocre Time with Tom and Dan" FREE show and we're more than glad to have you along for the ride. First of all, thank to all of you that voted for us for the 2015 #NMX Podcast Awards. We feel more than confident that we have NO chance in winning but it's nice to be considered and more than nice to have you guys put up with all of our annoying tweets begging for …

Read More!

Mitch Fatel Interview

Thanks so much to Mitch Fatel and from the people over at the Orlando Improv for always bringing us the BEST comics. This week was more than amazing in that we got to sit down with comedian and swinger, Mitch Fatel. We're extremely lucky in that we get to do "long form interviews" and this one was one of the best. Hopefully you guys are digging the fact that we're trying to release more and more added content…

…it's a grind…

Read More!

Show #306 – Trimming Roses

Thanks to everyone for taking the time to either catch the show live, download, or listen while driving with a friend. We are "A Mediocre Time with Tom and Dan" and this is out show. (Before we get to what was on today's show, there's new merch on TomandDan.com – new shirts – and also don't forget to vote for us for the 2015 New Media Expo – Podcast Awards. We're up for "Best Comedy Podcast" and "People's Choice." Throw …

Read More!
Donate to


The Show
Tom and Dan are accustomed to a certain standard of living. Help keep their Lambo Dick Status by donating to the show.
Pretend


You Know Us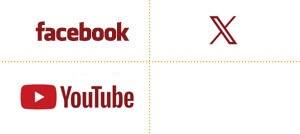 Get Junk Mail from

Tom & Dan

! Sign Up!

Shameless Plugs!