Show #299 LIVE NOW!

Read More!

Orlando City Tickets Before They're On Sale!

 CLICK HERE FOR TICKETS – USE PROMO CODE "AMT"

Our good buddies over at OrlandoCitySC.com have decided to reward all of you that listen to "A Mediocre Time with Tom and Dan" by providing you with single game tickets before they are on sale to the rest of the public! Use this link to TicketMaster and make sure that you put in the Promo Code "AMT" to take advantage of this killer offer! Click the graphic above to get started …

Read More!

A FREE Show NOW!

They sprung this on us last minute so this is copied from his website but he was a hell of a nice guy! Thanks to Chris and to the guys over at the Orlando Improv for making this happen. Here's a little bit more about Chris: Chris Franjola is a writer/comedian born and raised on Long Island who now lives and works in Los Angeles.  He's currently a writer and a regular performer on E!'s hit show "Chelsea Lately."  Chris also …

Read More!
Donate to


The Show
Tom and Dan are accustomed to a certain standard of living. Help keep their Lambo Dick Status by donating to the show.
Pretend


You Know Us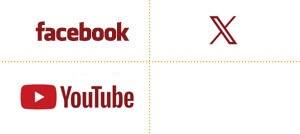 Get Junk Mail from

Tom & Dan

! Sign Up!

Shameless Plugs!