The BDM ONLY Facebook Group

So at least 10 times a day, I receive an email asking me about "a mythical place where all BDM's can meet, greet, and frolic – a land free from judgment and full of questionable pictures." Most of you know that I'm talking about the "BDM ONLY Facebook Group" that has completely taken over my day to day Facebook feed. And trust me when I tell you that's a good thing! If you're like me, you think that most of …

Read More!

Show #310 – Vegas and 40 Turds

Hey there guys! Dan here and we're back on the ground. Apologies for the show recap notes and posting once again being a little late. As many of you know, it was my 5th wedding anniversary yesterday so I had to take the little lady out for some Japanese goodness. I thought she was going to keep over the table and kill me for my sushi. Unfortunately prego ladies have to avoid raw fish – who knew? Hahaha…duh.

Tom and …

Read More!

"The Playboy Morning Show" Interview with Tom and Dan

Read More!
Donate to


The Show
Tom and Dan are accustomed to a certain standard of living. Help keep their Lambo Dick Status by donating to the show.
Pretend


You Know Us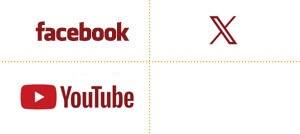 Get Junk Mail from

Tom & Dan

! Sign Up!

Shameless Plugs!