Show #329 – LIVE @ 2pm!

Read More!

Baby's First Tow and Drug Deal!

Premium Content

Get access to premium content and exclusive shows by subscribing today.

Subscribe Now!

Show #328 – MAGIC LIVE!

Thanks for downloading, kids!

We have the best listeners in the world! We really do. You guys are so f'n fun and we're so glad to have you along for the ride! Tom and I are having a blast and we're more than glad to have you with us. Thanks! So…here's the deal:

-Group text fiasco

-Mo'nique funniest interview ever!

-Ladies merch is here!

-Dan and Andrea's Pho date

-Dan yells at a baby voice Asian

-The "Dangerous Game"

-Cactus …

Read More!

Penn & Teller – Fool Us – Kostya Kimlat

Read More!

Mo'nique IN-STUDIO!!!

We had the pleasure of having Tone-X and the beautiful and talented Mo'nique on the show today! If you have not heard this interview – you're really missing out. This takes my personal number one spot for "Best Interview of All-Time" and man…we've had some really good ones. All love and thanks to Mo'nique and to the wonderful and hilarious Tone-X. Brother…you made me cry laugh! Thanks for fun. Please go see them this weekend at the Orlando Improv and don't forget …

Read More!
Donate to


The Show
Tom and Dan are accustomed to a certain standard of living. Help keep their Lambo Dick Status by donating to the show.
Pretend


You Know Us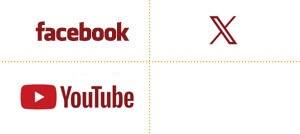 Get Junk Mail from

Tom & Dan

! Sign Up!

Shameless Plugs!