"Best of Orlando 2016″

We're shooting for "Best Podcast" – "Best Radio Show" and "Best Radio Station."

Hey there you filthy animals!

I really haven't looked into this a massive amount but I'm sure it's just like any other year's Orlando Weekly voting. If you'd like to vote for us – we'd love that! We work our asses off to try and bring you some of the most original, off …

Read More!

Show #372 – LIVE!

Read More!

Show #371 – Dances with Hose

Hey there kids…

If you haven't already done so – you might want to check out or interview with DeRay Davis. Dude was about as cool as it comes and HE BROUGHT BOTH OF HIS "FINE AS HELL" GIRLFRIENDS TO THE STUDIO! (Yeah – I typed that and I'm a 40 year old man…) Check that interview out. He and Justin Hires were two of the nicest comedians that we've met. Show them some love.

Thanks to all of you for catching the show …

Read More!

Thanks!

Thanks to everyone for all of the more than kind birthday wishes. I am a very, very lucky person to have so many folks that I care about and so many that I admire wishing me well on this, the beginning of the 40th year of my life. You guys are amazing and I SO appreciate all of the love. It really does mean so much to me! Even more than that, to share this birthday party with my daughter …

Read More!

Show #370 – Burger Pie

Hey there gang!

Dan coming at you from the last day of my 30's! This is pretty much it for me. It's all downhill from here! We had a great time on the show yesterday and a great time in the morning with comedian Felipe Esparza! He's always a great guy to us and I think that a lot of you will really like the stories that he was telling on yesterday's interview. Pretty chilling and real stuff!

On today's …

Read More!

Show #369 – 2 Periods an Ice Cream

(Arnez J and 3 podcast assholes.)

Hey there gang!

I hope that this Saturday finds you well. What have I been doing? Well, the girls wanted me to make breakfast for them so I tried out  new way to make bacon. I'm sure it's not new to a lot of you but I've never made bacon in the oven before. It came out perfect and it's a hell of a lot less messy. That and the fact that my wife will only …

Read More!
Donate to


The Show
Tom and Dan are accustomed to a certain standard of living. Help keep their Lambo Dick Status by donating to the show.
Pretend


You Know Us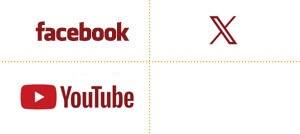 Get Junk Mail from

Tom & Dan

! Sign Up!

Shameless Plugs!