A Mediocre Time Events!
0

Tom & Dan at Hard Rock Live!

April 1st, 2017

Hard Rock Live Orlando, 7PM

Can you hear me now? This is exciting! We have teamed up with Hard Rock Live to bring you a live Tom & Dan podcast and comedy show that you will actually be able to hear! Join us as we …

1

The Tom & Dan Cruise 2017

March 4th, 2017

Port Canaveral, Florida, 12pm

While still recovering from the last cruise, we found one that…well…is simply EPIC! The "Norwegian Epic" is a massive mega ship with amenities that surpass anything we have ever seen! Heading back to the Bahamas to visit Nassau, and Norwegian's …

2

The Tom and Dan EPIC CRUISE II – 2018

03/10/2018

Norwegian Epic, 11am

O.K. there is some logic here, not much but some. Let's take a cruise ship we have never been on and start booking it. Then let's almost be done booking and paying for it, and before we even sail on …

4

BDM ONLY EVENTS – ON-GOING

Everywhere!,

The BDM's get together on a regular basis in different cities around the country, but mostly Florida.  It is very cool that they do this and while these are not setup by us, we love to see these happen! If …
Donate to


The Show
Tom and Dan are accustomed to a certain standard of living. Help keep their Lambo Dick Status by donating to the show.
Pretend


You Know Us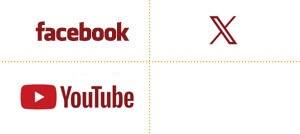 Get Junk Mail from

Tom & Dan

! Sign Up!

Shameless Plugs!