Hookups!
Remember guys - because we love all of our "Hook-Ups" equally - each ad will be RANDOMIZED every time that this page is loaded. There are no favorites here - just awesome businesses and great hook-ups! - T&D
WHAT IS THIS?
SIGN UP
Emerald Plumbing Hookup

Emerald Plumbing is a full-service Orlando Plumber. We are also the Metro Orlando RePipe Specialist! Nobody touches us for quality and professionalism! Most homes are repiped in one day with drywall completed on the 2nd day. We are the least intrusive plumbing company in town, cutting the least amount of drywall! Serving Orlando, Winter Park, Oviedo, Maitland, Heathrow, Longwood, Belle Isle, Windermere, Lake Mary and surrounding areas.

Her Majesty Services Hookup

ATTENTION to all Tom and Dan Listeners

If you are spending all your time listening to the Tom and Dan podcast, we know that you probably need a little help with cleaning your home or office. Someone has to take those chores because we understand how difficult it is to be a scumbag. Contact Her Majesty Services for your hook-up! This is a great time for us to show you how we can make your life a little easier.

We are offering 15% off any one time qualifying services which include:

Standard Cleaning, Deep Cleaning, Move In/ Move Out Cleaning, Office Cleaning, Vacuuming and Mopping

-OR-

Book our Recurring Cleaning Service and your third session is 50% Off

Visit our website www.HerMajestyServices.com

Phone: 407-280-2288 Email: HerMajestyPW@gmail.com

Remember to let us know the code, TDHOOKUP, when requesting your quote!

Lighting Pros, LLC Hookup

BDM Discounts with Lighting Pros, LLC:

Lighting Pros will offer Free Estimates, the first hour of service at $75

Discount for 24hr emergency service; First 2hr minimum at $75 per hr
(normally 2hr minimum at $130 per hr) 

Andrew Allen Music Hookup

Have your very own royalty-free podcast theme written by Andrew Allen!

His music is featured on the BDM and Corporate time shows!

T&D listeners receive 20% off commission price when you write "BDM"
in the subject line of your commission request!

Reupholstered Culture Heirlooms Hookup

The best place to see what we do is to visit our Instagram page.
We have just completed the Tom & Dan Studio Reupholstery  work and the guys are so happy with the quality and craftsmanship we offer.

Now we can do the same for you, for a fraction of replacing good quality furniture, we can give what is old a new beautiful make-over!

Drop me an e-mail and I'll take great care of you, and of course you get Tom & Dan discount!   reupholsteredculture@gmail.com

Thanks!

Gregoory Bo

Ahoy Cruises Hookup

This is the deal, if you are a fan of Tom & Dan we like you already, so what we will do is either take a percentage of what we make (Our personal commission) and give it back to you as an On Board Credit to use as you please on cruises 7 days or longer.

On shorter cruises we will throw something in your room, like a squid or some chocolate covered Strawberries. But rest assured with 79 cruises under our collective belts, we will make sure we pair the right cruise for your wacky lifestyle!

So either hit us up on facebook or e-mail us, or even better give us a call!

407-923-4014 Between 8am - 8pm daily!  #BDM4EVER

Debby@Ahoy-Cruises.com
Tony@Ahoy-Cruises.com

Precision Door Service Hookup

Precision Door Service of Central Florida 

We are the only Accredited Door Dealer with over 20 certified residential door installers in Central Florida. We are locally owned and backed by the national brand of Precision Door Service. We have over 80 locations across the country specializing in residential garage door service and repair. Just google us and you will find thousands of positive reviews. Weather you have a loud noisy door, a broken spring, or you just want to replace your old worn out door… Call Precision Door Service.

As the official garage door company of A Mediocre Time with Tom and Dan, we have a special "Tom and Dan Silent Package" which includes a new quite Wi-Fi garage door opener, new rollers, and roller sleeves.

If you are looking to purchase a New Door we are offering 5% off any new door. Just tell us you want the Tom and Dan "HookUP!"

Red Cypress Brewery Hookup

Join the VIP club!

Being Tapped In to our community entitles you to:

Drink for free on your birthday
First notification on new beer releases
Monthly offers and promotions
Invitations to special events
Upgrade to VIP Gold and receive your first beer on us!CLICK HERE!

Rtadirect.com Hookup

RTADirect.com is your answer to saving thousands on your kitchen and bathroom cabinet project.  Don't pay a cabinet contractor $25,000 for a new kitchen.  Buy RTA cabinets from Rtadirect.com and install them yourself or hire a Contractor/Handyman for the install.  The cost of our Average 10x10 Kitchen is between $2,000 and $3,000.  

*Shipped Ready to Assemble or Fully Assembled direct to you

*Free Design Service with FAST turnaround

*Soft Close Doors come Standard

*Full Extension Soft Close Undermount Drawer Glides

*Dovetailed Drawer Boxes

*All wood box construction- No Particle Board

*About 50% less than Big-Box store prices

*Financing Available with Affirm!

*

Free Shipping

on RTA orders over $2500

*We'll beat any competitor- just send copy of their quote

 *Military and Contractor/Investor discounts available as well as 5% off to all Tom and Dan Listeners

*BDM/Veteran Owned Company

*See Website for further details

EMS Mobile Detailing Hookup

For being a Tom & Dan loyal listener, we are offering you this hook up for our Basic detail for just $99.95. You will Also get an extra 25 entries into our 2019 Cruise Giveaway!

We come to you home or work. We are totally self sufficient. We bring our unique Spot free cleaning solution and power source, so we need nothing from you to complete the service.

***Additional FREE Follow up VIP wash for BDM's (BDM sticker MUST be on the Vehicle at time of detail)

#BDMSROCK #SFT

Byrne Termite & Pest Control Hookup

Hey Tom & Dan listeners!

My name is Joe Byrne, a fellow BDM and listener.

Your home is your home.  If you wanted bugs, you would have invited them.
Our job is to get rid of unwanted guests.

We specialize in termite protection, removal and inspection.
From water bugs to bed bugs we cover it all.
Live the comfortable life and bug free!

Family owned for over 30 years!

We cover most Central Florida areas.

BDM SPECIAL:  10% off all services!

Toni Rodriguez Photography Hookup

Toni Rodriguez Photography

The official photographer of A Mediocre Time with Tom & Dan!. Specializing in Weddings, engagements, Family and event photography. Keep your most precious moments forever. Always friendly and always professional.

Tom and Dan listeners get:

- $20 off a 1 HR engagement or Family session*

- $200 off the wedding package + free engagement session. (That's a $360 value!)*

Just contact me and tell me how much you love Tom & Dan!* Travel fees may apply depending on location of the sessionFacebook Page

Click Here

Full House Customs LLC Hookup

Full House Customs Handyman Services

Listeners of the show get 10% off any services!

With many years of experience in the industry, you can rest easy knowing your home is in good hands with Full House Customs. We pride ourselves on our timely service and our attention to detail. That is why when it comes to your home, anything less than perfection is simply unacceptable. We treat every project as if we were working on a home of our own. It is our goal to not only meet your expectations but to exceed them. Please give us a call today for we look forward to working with you!

Thanks!

Tim Waters
Full House Customs
386-675-2879
Donate to


The Show
Tom and Dan are accustomed to a certain standard of living. Help keep their Lambo Dick Status by donating to the show.
Pretend


You Know Us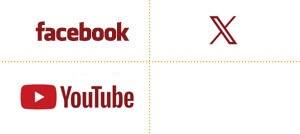 Get Junk Mail from

Tom & Dan

! Sign Up!

Shameless Plugs!