Thanks for an amazing 3 years…

It's not very often that I get really super worked up or excited about something but last night was truly one of those times; last night was the third anniversary of "A Mediocre Time with Tom and Dan." Up until the time that I started typing, Tom and I have done 155 shows. (I just had to re-read that. It's hard to even imagine that we accomplished that and we still have fun doing it!) We had at least 500 people there …

Read More!

Día de los mediocres es esta noche!!!

Hoy es el día! Hoy es el día en que celebramos los 3 años de "Un tiempo mediocrecon Tom y Dan!" Es difícil creer que más de 3 años, hemos hablado de poner un espectáculo juntos y en la misma semana que se produce, recibiendo llamadas y haciendo reír unos a otros en mi cuarto de atrás. Así que a Tom le digo"¡Felicitaciones a mi amigo! Y aquí está a sólo un 3 más emocionante!"

Viva Tom y Dan! Viva "Un tiempo mediocre!" Viva la vida!

Read More!

SHOW #155 – Goodbye Razzles. (Show Rundown…)

We'll…it's here! It's the EVE of Diá de los Mediocres and we're super excited to see you guys! Don't forget that the first 200ish people through the door at the Wall Street Cantina are going to get a free "Official Tom and Dan Pain Pill Holder." You're not gonna wanna miss that. Get there early and you also get a free "Cantina Rita." (It's the Wall Street Cantina signature drink…) Need info…check out the commercial on TomandDan.com

On today's show:

Other uses for pain …

Read More!

SHOW #154 – Terrible Businessmen. (Show Rundown…)

We're just one week away from the biggest AMT event that we've ever done. You'll hear the spot play before todays show if you need details but it's "Dia de los Mediocres" or the day of the average. This is where we all get together and celebrate the 3rd full year of "A Mediocre Time with Tom and Dan." We hope to see every single one of you guys out there…seriously.

On today's show:

Dis de los Mediocres

We're terrible business men.

Sorry Earl Funk

HELICOPTERS!

A business …

Read More!

SHOW #153 – We just want to F. (Show Rundown…)

First of all…we NOW HAVE HATS!!!

Check out TomandDan.com and check out our new "Cool Dude" hats…and other bullish*t. You'll find something that you like…we promise.

On today's show:

Bike Week

"Put Your Chaps On!"

Roids

High Blood Pressure

Leaky A$$holes

Yeast Infections

Tiffany and Dollface's "We Just Want to F" song…

Punk Rock Dad

Pee-Wee James

"Call the Moil!"

Fake caller = BUSTED

Calling England…another clip show?

The longest intro EVER.

Thanks to everyone that listens and downloads the show. You guys are the best. Don't forget that "Diá de los Mediocres" is coming up on the …

Read More!
Donate to


The Show
Tom and Dan are accustomed to a certain standard of living. Help keep their Lambo Dick Status by donating to the show.
Pretend


You Know Us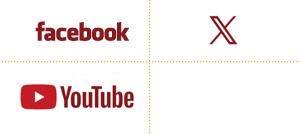 Get Junk Mail from

Tom & Dan

! Sign Up!

Shameless Plugs!