Babysitting Peanut

My wife agreed to watch this parrot for a couple weeks for her mom. It was found in Miami with a broken wing that had healed so now it has to be a pet cause it cannot fly. It's cool most of the time but around 4:30 every day it goes scream crazy. It also shits on your shirt.

Read More!

Oh shit…IT'S BACK!

Since Florida isn't seeming very "Christmas-y"…while at my Mom's I decided that I needed to buzz the beard back because…how do I put this…it was mega-fucking-hot!!! I'm back to the "creep-stache." It's much cooler but I'm not quite sure the wife is digging the time it takes to wax this thing for maximum creepiness. I hope you all had a wonderful holiday and we'll be back in "Mediocre Studio 1a" Friday for a new show…we hope to see you guys then!

Dan

Read More!

What's harder to watch?

Read More!

What I got for x-mas

My wife got me the i pong pro for x-mas. Now I will be the best at ping pong. We had a tournament down in Miami on Fri. and I lost in the finals to my buddy Mark. It will not happen again..

Read More!

Christmas eve party

Getting ready for the annual x-mas eve party my wife's family throws. If you look closely you can see the ducks my brother in-law shot on the wall. My wife loves that. Haha

Read More!
Donate to


The Show
Tom and Dan are accustomed to a certain standard of living. Help keep their Lambo Dick Status by donating to the show.
Pretend


You Know Us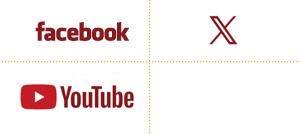 Get Junk Mail from

Tom & Dan

! Sign Up!

Shameless Plugs!