Drink your peppers.

These amazing, two sided "Drink your peppers…" mugs were sent to us by a listener buddy of our, Thomas. He's the CEO of a company that does nothing but this type of stuff. You really have to see them in person to appreciate how nice he made a stupid idea of ours. Would love to sell these but seeing that there are only two in the world…they would be SUPER expensive. Thanks again to Thomas and to his company ThermoServ…you didn't have …

Read More!

Show #162 – Wedding Photog's and calls galore. (Show Recap…)

Hello kids…thanks for downloading.

First things first…for those of you that were thinking about getting a shirt or a hat from www.TomandDan.com, you can now get double the shirts! Order one shirt or a hat and get a free Danger Brain shirt while supplies last! They're pretty rad shirt too…I've got one on right now! (Totally not kidding…) Thanks to Nate from Studio222Photography for not only shoot pictures of us today but also telling us a few photography stories. We'll put …

Read More!

Show #161 – Are we bugged? THAT'S A BUG! (Show Recap…)

Thanks for all of you that have stuck by us. …listen to the show if you want anymore than just that statement. Today…we were a little bit more back to normal. I'm sure you'll agree.

On today's show:

Dan's Underware.

Are we bugged?

Dan's big BM.

Etchie and Pedro get bummed all of the time…

Reggie Watts and Jenna Hirt LIVE from DC

D'Angeelo

Mellow Mike returns with trivia…

Bible chat with Tom and Dan…and a guy.

Ross' News

To all of you that have been worried about where the show is going…let …

Read More!

Help…us…remember…

We're trying our best to compile a list of the "slang terms" that we use on the show…complete with definitions. That's where you guys come in…

…Tom and I don't know, remember, nor do we care about all of the things that we say or said.

So…would you guys mind starting a thread of "T&D Terms" and helping us with this little project? (It's a hell of a lot more fun than thinking about the last 3 weeks.) Please be sure to include the …

Read More!

SHOW #160 – A New Beginning. (Show Rundown…)

Exactly what it says…

dan

Read More!
Donate to


The Show
Tom and Dan are accustomed to a certain standard of living. Help keep their Lambo Dick Status by donating to the show.
Pretend


You Know Us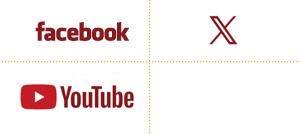 Get Junk Mail from

Tom & Dan

! Sign Up!

Shameless Plugs!