737 – Crooked Pecker Magoo

**Notes:**

* Dan sets the pace with his Peloton jams.
* The debate: Dog car seats – necessity or luxury?
* A scenic walk around Lake Eola – what's not to love?
* Dreaming of Alaskan adventures.
* Spotting Magoo around town.
* A rather unexpected invitation to swing.
* The mysterious art of "Cooking the eggs."
* Grandpa's intriguing tales about his crooked pecker.
* The secret world of bathhouses.
* T&D debut on Cameo!
* A shocking revelation on QVC: Santa …

Read More!

736 – Hanging with Mr Purple

– Kick off with a special appearance from **nationally touring comedian Dan Cummins**.
– Learn about his new YouTube comedy special, and explore the diverse range of content he offers. Dive into podcasts like "Timesuck" and "Scared to Death". All the details and his new comedy special link can be found [here](https://dancummins.tv/).

– Experience the "Cummins Curse" firsthand as internet glitches plague the show:
– Video problems make for a comedic disaster during Dan Cummins' interview. With consistent tech issues each time …

Read More!

734 – Magical Moon Lagoon

**Exploring Whimsical Topics and Everyday Musings:**
– Tom delves into his "good ideas," sparking a conversation about creativity and innovation.
– The hosts discuss the concept of letting go and allowing life's chains to guide us in unexpected directions.
– The topic shifts to the intriguing notion of a "magical moon lagoon" and the whimsy it evokes.
– The hosts share amusing anecdotes, including Tom's experience of sitting on a pile of mud.

**The Great Hot Dog War and Culinary Adventures:**
– The …

Read More!

733 – Kingpin's Boner

– A peculiar discussion about scuba beds kicks off the show.

– The hosts share thoughts on the importance of choosing names that are easy to spell for children.

– "Meet the Teacher" events spark a conversation about school and parenting experiences.

– Nostalgia takes center stage as the hosts reminisce about Z'Cavaricci pants and pinstripes.

– Boner-related anecdotes add a humorous twist to the conversation, including one involving King Pin.

– Tom contemplates whether his sons are too young to watch South Park and its potential …

Read More!

Read More!
Donate to


The Show
Tom and Dan are accustomed to a certain standard of living. Help keep their Lambo Dick Status by donating to the show.
Pretend


You Know Us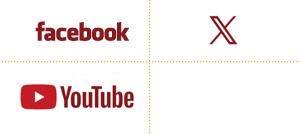 Get Junk Mail from

Tom & Dan

! Sign Up!

Shameless Plugs!