631 – Detective Busey

* Ross' news
* Da Baby's rant
* Kanye at Atlanta stadium
* Another jetpack guy
* Paris jewel heist
* Brown bear attacks the old man
* Arthur canceled after 25 years
* Mike Busey and Miguel Colon are here
* Carnival rides at the Sausage Castle
* Put put course
* IRS lady harasses Busey
* On a cruise with Lil Nas X
* Tiger King season 2
* Shit tank
* Cake batter pee pee

###

For all audio versions of …

Read More!

630 – Seth's Irish Rose

Today's show is far too f'n funny to even possibly explain. It was "old school" from jump. I mean…FROM JUMP. Let's go!!!

On this week's show:

###

* Shane from Gabriella plants
* Seth's dad was in a barbershop quartet
* Wild Irish Rose
* Seth's insurance fraud story
* Suck my dick, I'm in a G-hole
* Proposal stories
* Seagull hit a girl on an amusement ride
* Weird restaurant habits
* Landscape mode
* Butler's covered truck
* Publix butcher
* Propane …

Read More!

SHOW #629 – FLORIDA TRASH THANOS

Hey there, gang!

Let's get these notes out of the way and all enjoy a big, fat, weekend…what do you say? So today was a blast – you got Ross on news – you for a tight 2 hours and I got a little too high in segment 3. No harm/no foul…or at least that's what I'm telling myself. 🤣 Have a safe and wonderful weekend and we'll see you back here LIVE on Tuesday. – d

On this week's show:

* Tom's trip to …

Read More!

SHOW #628 – MY D IN MY GEE

Well there you have it…we cleared the room! Nah…kidding but Seth is a little pale at the prospect that HE now has a tumor. Why you always got to make it about you? Let's get to the notes, shall we?

On this week's show:

* Tom's mother-in-law ceiling collapse
* Ponytail man- Purple Kenny G
* Mike from Spectrum
* Internet hose
* "Hotshot whiz kid"
* Dan is confused with his stagxuality
* Tom seasoning his Blackstone
* Stink buffalo
* Seth getting …

Read More!

SHOW #627 – BITE YOUR TUSHY

Hey there, gang!

Just a few first thoughts, if you think about it, and if you have the time, we would love it if you would join us on Twitch one Friday. Now, we're on there daily, but Friday is a great starting point if you're just getting into watching our streams. It's a ton of fun and you can interact and meet a ton of really cool, like-minded folks too! Let's dig in:

###

* Call with Jetson the Ironman
* Spaying animals
* …

Read More!
Donate to


The Show
Tom and Dan are accustomed to a certain standard of living. Help keep their Lambo Dick Status by donating to the show.
Pretend


You Know Us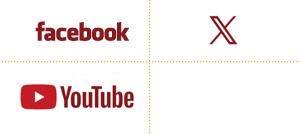 Get Junk Mail from

Tom & Dan

! Sign Up!

Shameless Plugs!