677 – Hold and Fold

* Tom's medical marijuana appointment
* Bobo Gideon
* Tom held his breath during his stethoscope check
* Weed nazi
* Seth is obsesses with cameras
* Seth watched his gf's mom have sex on his bed
* Seth trying to impress his nephew
* Juan teaching Tom how to cook chicken
* Can Tom work fast food/make a crunchwrap?
* If you bring it, Tom can fold it
* Hold & Fold
* Breaking toilets
* Ross calls in from Pyrospot


Read More!

675 – Raining Loogies

And that's a wrap! It's always crazy difficult when we have to prepare for vacations or time off. We have sort of painted ourselves into a corner in that we hate giving you guys Best Of shows. I mean hell, I've typed over and over again but we never really think that a show you've already heard is our "best work." Actually, it's the opposite of that; it's just plain lazy to provide you with something old. So, because we're insane, you'll …

Read More!

674 – Smell My Groceries

LET'S GO!
Sorry. I just can't stop saying it! Thanks to all of you Twitch folks who caught the show LIVE. We very much enjoy having you there and we hope you enjoyed the show. Make sure you check out Ross' podcast! To get those T.O.T.S., go HERE: https://totswithross.libsyn.com/

On this week's show:

* Sanford events
* Having no AC in Florida
* Linda's La Cantina
* Double dinner
* Paying for someone else's meal
* Favorite radio stars
* Please don't smell …

Read More!

673 – Can't Fight the Fudge

Thanks to EC3 for his time today! Look, we know wrasslin' isn't everyone's bag, but we think you'll enjoy today's show. (At least make sure you stay for the "sweat freakout!") It's so f'n funny! To find out more about all he is doing and to get tickets for his event on the 11th, go HERE: https://www.freeec3.com/

Check out Seth's dojo HERE: https://karateoforlando.com/ – What's the over-under that Tom's kids actually sign up for a class? We'll find out!

Did you know …

Read More!

672 – Yin Yang Ding Dong

Join us on Saturday, May 28th for the 15th Annual Hurricane Party Music Festival in beautiful Historic Downtown Sanford, Florida!

Sanford's oldest and largest music festival since 2006, West End's Annual Hurricane Party keeps growing every year. With 7 stages and 50+ bands in the venues and streets of Historic Downtown Sanford, live art, vendors and food trucks, the Hurricane Party is our way of paying homage to Mother Nature for a tranquil hurricane season.

Festival kicks of at 12 noon at West End …

Read More!
Donate to


The Show
Tom and Dan are accustomed to a certain standard of living. Help keep their Lambo Dick Status by donating to the show.
Pretend


You Know Us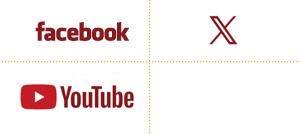 Get Junk Mail from

Tom & Dan

! Sign Up!

Shameless Plugs!