Show #492 – Mike Busey

Tom, Lil' Jess, Midget Mack, Mike Busey, Lil' Jess 2, and some nerd. 

There's really no guest that we've had on the show that's more polarising. Well, possibly Carlos Mencia but we all know that questioning a person for perhaps stealing jokes from other comedians, is way different than just doing nothing. That's precisely what Miike Busey has done to almost all of his haters. Nothing. I've only met the guy like 2-3 times, but he has always been nothing but respectful, …

Read More!

Show #491 – Muffin Merman and Gamble Octopus

Good morning, folks. Feels good outside, right?

Prepare yourself, and your social media feeds for all of the dashboard temperature pics that are coming. And oh are they coming!!! It's gonna be a bloodbath.

Thanks to everyone who hung out with us for the LIVE streaming feed yesterday on Twitch. (If you still haven't checked it out, Tom and I think that you'll really enjoy it. It's a pretty fantastic streaming video platform that allows you to watch the show live, chat, hangout, and even tip the …

Read More!

BDM 24ct Golden Ale RELEASE VIDEO

Read More!

Tom Vann Death Slide!

Premium Content

Get access to premium content and exclusive shows by subscribing today.

Subscribe Now!

Show #489 – T-Birds

"This is Greg the Plant. He's in the lobby at the studio."

Happy International Podcast Day 2018!

We're not really sure what the means, but it's a thing. It seems like everything has its own day these days. Hell, even me and Tom have a day. I think it's in March or something. Could be April. No idea. I digress.

…

For years now, Tom and I have been bringing up the topic of testosterone and who's high and low. Dan has an insatiable sex drive…Tom …

Read More!
Donate to


The Show
Tom and Dan are accustomed to a certain standard of living. Help keep their Lambo Dick Status by donating to the show.
Pretend


You Know Us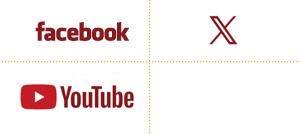 Get Junk Mail from

Tom & Dan

! Sign Up!

Shameless Plugs!