671 – Too Stupid 4 Lesbians

And we're back to meetings. (Tom's talking to the folks from Streamline Mortgage Solutions, Sam's grinding on the Best of ACT that will be released tonight at midnight, and I'm editing and trying to keep one ear on this meeting!) So, with that said, I will leave you to it. Please enjoy the show, and we'll see you all Today when we do it again! – d

###

On this week's show:

* Seth is finally going to therapy
* Flute and trumpet playing
* …

Read More!

670 – Dip'n into the Hurricane Wood

I'll be real with you guys; not a wonderful day here at the studio. Too much BS flying in all different directions but so is the life of a small business owner. There are many of you guys out there just like us, and you know all too well that it's a damned grind. Ok. I've snapped out of it. The show! YES! Here we go!!!

###

On this week's show:

* Tom blowing leaves off of his roof
* Tom stepped on a nail


Read More!

669 – Crow Lo & Rump Legs

Thanks SO much to Brenden O'Conner from Bungalower for stopping by and straight crushing it on 4th mic. Do you listen to the radio show that he and The Bus do? You should! It's fantastic. And you can check out all of the amazing stuff that he writes about on his website HERE: https://bungalower.com/

###

On this week's show:

* Call with Seth who has covid
* Tommy wants to play tackle football
* Tom left his keys at home, left car running
* All …

Read More!

668 – Nubber

On this week's show:

* Ross McCoy is here!
* Tamales & Mas
* Ross' altercation at the laundry mat
* Customer service doesn't exist anymore
* Oktoberfest coming back
* Live dissection event
* Ross got ID'd for champagne
* Logarrhea
* Weirdest place you have shit
* Biden and the Easter bunny
* Roadside stands
* Up tain, down butt
* Shower farts
* Maisie's ukulele performance
* Holey Moley is back
* Homeless giant
* Nubber

###

For all audio versions of …

Read More!

667 – Blaxle Rose & The Scared Ninja

On this week's show:

* David Jolly is here
* Seth showed up late
* Dan's anxiety attack
* Spelling
* Mike Tyson punched a guy on a plane
* Lambo for push present
* 5-year old attacks teacher
* The Jolly Trolley
* Dan's review of the Air TnD
* Poo poo miyagi
* Weed laced lasagna at wedding
* Blaxle Rose
* Dan loves baseball

###

For all audio versions of this garbage, please go HERE:

Apple Podcasts: https://podcasts.apple.com/us/podcast/a-mediocre-time-with-tom-and-dan/id308614478

Stitcher: https://www.stitcher.com/podcast/a-mediocre-time-with-tom-and-dan-podcast/a-mediocre-time-with-tom-and-dan-show

TuneIn: https://tunein.com/podcasts/Comedy/A-Mediocre-Time-with-Tom-and-Dan-Podcast-p393884/

iHeartRadio: …

Read More!
Donate to


The Show
Tom and Dan are accustomed to a certain standard of living. Help keep their Lambo Dick Status by donating to the show.
Pretend


You Know Us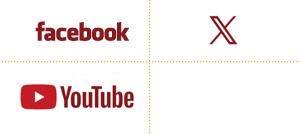 Get Junk Mail from

Tom & Dan

! Sign Up!

Shameless Plugs!