639 – The Wives and 15 Birds

I wish that I had notes for this one. There was no time! lol Just please know that we always try to do our absolute best to entertain you, even if we know we're going to be taking time off. It was a lot of fun trying to prepare for Tom's annual trip to Colorado. (No seriously! It was fun. We got to yuck it up with our wives and we got to dip our beak in some Straight Talk. Pun …

Read More!

638 – The Scared Ninja and Sarah

Ouch. Face hurts. (It hurts us too! 🤣)

There are few things that I enjoy more than laughing. Today was a much-needed chat with friends that had me rolling and also proved to me that most of my friends are insane. I'm going to leave the notes space today. I'm tired and really just want to go home and smoke weed and play Madden. See my kid. Have a fantastic weekend, please be safe, and we'll see you Monday. (Remember…all-new shows!!! We stocked …

Read More!

637 – Blow the Boogers Out

Off to see Nikki Glaser. I'll fill this in later. – d

For all audio versions of this garbage, please go HERE:

Apple Podcasts: https://podcasts.apple.com/us/podcast/a-mediocre-time-with-tom-and-dan/id308614478

Stitcher: https://www.stitcher.com/podcast/a-mediocre-time-with-tom-and-dan-podcast/a-mediocre-time-with-tom-and-dan-show

TuneIn: https://tunein.com/podcasts/Comedy/A-Mediocre-Time-with-Tom-and-Dan-Podcast-p393884/

iHeartRadio: https://www.iheart.com/podcast/1248-a-mediocre-time-with-tom-30696640/

Spotify: https://open.spotify.com/show/0IMs3hgNDuD6qI8ldHMWvH

Like – subscribe – and use the alert thingy. – d

Read More!

636 – Douche for Trump Truck

Hey there, kids! What's shakin'!!!???

We tried to keep this one fun and loose wandering into the big holiday weekend. There's not much exciting to report other than we would like for you to LIKE and SUBSCRIBE to both our Twitch and our YouTube channels. It doesn't look like this crap is going away, so we'll be there. lol

###

On this week's show:

* Tom swapped cars with Seth
* Seth's traffic infractions
* Sledgehammer bricks
* Did Tom get the valet key?
* Seth's …

Read More!

635 – Quarter Azz

First off, what a damn fun Friday! Thanks to EJ for stopping by and hanging for a bit! (His wife's event – MyCon – will be going on this weekend. If you're into the conventions and the nerd stuff, then this might be your jam.) Oh, and before I jump into the show notes, do me a huge favor and subscribe to the "strongest stream in Orlando!" lol We broadcast daily on Twitch.tv. If you're not familiar, it's extremely similar to …

Read More!
Donate to


The Show
Tom and Dan are accustomed to a certain standard of living. Help keep their Lambo Dick Status by donating to the show.
Pretend


You Know Us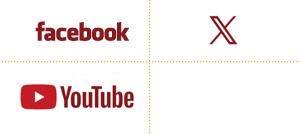 Get Junk Mail from

Tom & Dan

! Sign Up!

Shameless Plugs!