Show #428 – LIVE!

Listen to today's "Friday Free Show" LIVE HERE! Please note that because we are also streaming this show LIVE via our 360-degree cam on Facebook, that we will be phasing out this Mixlr feed in the near future. Thanks for your understand with this and we hope you know how much it means to us that you would spend the afternoon with us!

Thanks …

Read More!

Lee LIVE with "He Is Legend" and "To Speak of Wolves!"




Schuylar Croom of the band "He is Legend" – Sunday, July 16th – Backbooth – Orlando, Florida

Gage Speas of the band "To Speak of Wolves" – Sunday, July 16th – Backbooth – Orlando, Florida

Read More!

Show #427 – Seman Cereal Bowl

Hey there folks,

Thanks to all of you for taking the time to hang out with us yesterday! I think we're really getting the hang of this 360-cam stuff and it's sort of fun to see the entire AMTStudio3 all at one time. I hope you guys are digging it and as time goes on, please know that we'll try to make it better and better.

So, our charity foot-golf tournament is coming up and we're excited about all who are going to play …

Read More!

Show #426 – Eat It Like a Vulture

Hey there gang!

We hope that this show finds you well. I'm doing the normal; waking up and watching my daughter tear the house apart while I try to shove as much caffeine as humanly possible down the throat. Typical Dad stuff – you know.

Thanks to all of you that joined us live yesterday on Facebook and with the 360 cam. There does seem to be an issue with our cam as of late and it looks like I've got a little …

Read More!

Tom Floods His Street

Read More!
Donate to


The Show
Tom and Dan are accustomed to a certain standard of living. Help keep their Lambo Dick Status by donating to the show.
Pretend


You Know Us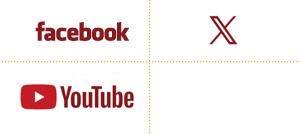 Get Junk Mail from

Tom & Dan

! Sign Up!

Shameless Plugs!