Show #521 – Dragon with a Wig

Hi there. I'm really, really, REALLY tired. So, about the notes. They're better than most of the time, but this time they're going to be short and sweet. HERE!

On this week's show:

* Special Needs Detective song

* Tom cancels his appearance on Samantics AGAIN

* If a dragon wears a wig

* Tommy wants to be a karate man

* Crystal went to Vegas to see Celine Dion

* Tom is Swamp Mr. Bean

* "You can't get tired of having cancer" -Tom Vann

* Gripes and Gratefuls

* Macho …

Read More!

Show #519 – White Trash Folklore

Happy "First Friday in May" ya'll!

Tom and I and the entire T&D Media gang hope that these show notes find you more than well! As many of you know, "The Bus" has taken on a new role as a storyteller for the Orange County Sherrif's Office so it looks like we're going to see less of him on the Friday Free Shows, but we expected that. We're super stoked for him and wish him nothing but the best as …

Read More!

Photoshop Fat Butler

Read More!

Show #518 – Butt Librarian

Hey, there gang!

Tom and I both hope that this Friday Free show podcast finds you well! Today we are without Samantha because it's her birthday, so that can only mean one of one thing; the show is going to be off the rails and a complete nutty $h!t show! (Happiest of birthday's, Sam! We love ya and we're so happy …

Read More!

Show #515 – Space Age Dong Pouch

Hey there AMT gang!

All of us here at T&D Media, are so glad that you joined us today and thank you so, SO much for pressing play! We had a good one and hope that this fun #fridayfreeshow pushes you into a fantastic weekend! Don't forget that our summer BDM party will be coming up, so look for details about that and remember – you can watch all of our "Friday Free Shows" on-demand on YouTube. …

Read More!
Donate to


The Show
Tom and Dan are accustomed to a certain standard of living. Help keep their Lambo Dick Status by donating to the show.
Pretend


You Know Us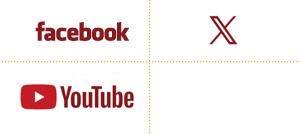 Get Junk Mail from

Tom & Dan

! Sign Up!

Shameless Plugs!