Show #512 – Mr. Podcock

Hey there, gang!

Well, this is odd.

Today is the official 10 year anniversary of "A Mediocre Time with Tom and Dan." Tom and I lost track of time. We knew it was close but not this close.

…

Yeah. Take a second and see how that feels.

Just let it soak in.

We have been pumping out our brand of broadcasting for 10 full years. I mean, with everything that we went through with starting the show and doing it as a relief to broadcasting that was …

Read More!

Show #510 – Gothopotamus

Happy Monday morning, fine listeners!

This is going to be one of those strange accelerated weeks for us when we try to make sure that everything at the studio is taken care of before we head out on the Tom and Dan Cruise. Thankfully, we're a little more organized than we have been so I'm not expecting things to e a real "s-show." Let's just hope that all of the electronics on the boat are in good working order. I'm not sure if you …

Read More!

SHOW #509 – SMOOTHIE JACK

Happy Monday, T&D Family!

All of us here at The Streamline Studio hope that you guys have a f'n fantastic Monday! Did you watch the Oscars? Or did you watch QVC, as I did? I'm not at all anti-award shows but I just didn't feel like dedicating an S ton of time to something that feels really like the judgment of art. There's enough of that in the world right now, so I felt like my talents were better served to watch 3 possibly …

Read More!

Show #508 – Birthday 3 Way

How the heck is you, fine listeners of "A Mediocre Time with Tom and Dan!" I hope these show notes find you rested and happy after that beautiful weekend. (I guess this would only be the case for those of us who live in the Central Florida area. I know a lot of you that are out of state aren't really having a great time this year with all of the cold. My apologies.)

With that said, please enjoy our latest "Friday Free …

Read More!

Show #507 – Kenny's Roger

Hey, there my little darlings! (This is how my daughter addresses all of the stuffed animals on her bed. It's sort of creepy.)

I hope these show notes find all of you well on this rather amazing looking, Saturday morning!

Some of the things that Tom and I have to deal with as small business owners, would actually blow your minds! Or maybe not. Maybe you own a small business and you deal with this S too, but let's just say that what Tom …

Read More!
Donate to


The Show
Tom and Dan are accustomed to a certain standard of living. Help keep their Lambo Dick Status by donating to the show.
Pretend


You Know Us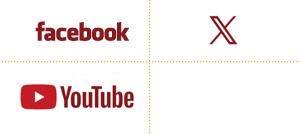 Get Junk Mail from

Tom & Dan

! Sign Up!

Shameless Plugs!