SHOW #154 – Terrible Businessmen. (Show Rundown…)

We're just one week away from the biggest AMT event that we've ever done. You'll hear the spot play before todays show if you need details but it's "Dia de los Mediocres" or the day of the average. This is where we all get together and celebrate the 3rd full year of "A Mediocre Time with Tom and Dan." We hope to see every single one of you guys out there…seriously.

On today's show:

Dis de los Mediocres

We're terrible business men.

Sorry Earl Funk

HELICOPTERS!

A business …

Read More!

SHOW #153 – We just want to F. (Show Rundown…)

First of all…we NOW HAVE HATS!!!

Check out TomandDan.com and check out our new "Cool Dude" hats…and other bullish*t. You'll find something that you like…we promise.

On today's show:

Bike Week

"Put Your Chaps On!"

Roids

High Blood Pressure

Leaky A$$holes

Yeast Infections

Tiffany and Dollface's "We Just Want to F" song…

Punk Rock Dad

Pee-Wee James

"Call the Moil!"

Fake caller = BUSTED

Calling England…another clip show?

The longest intro EVER.

Thanks to everyone that listens and downloads the show. You guys are the best. Don't forget that "Diá de los Mediocres" is coming up on the …

Read More!

"Día de los Mediocres" INFO!

…in case you needed to know what's going on and wanted to pass it on…

dan

Read More!

SHOW #152 – WORST SHOW EVER. DON'T DOWNLOAD. (Show Rundown…)

First of all, we're sorry. We're sorry about how tired we are today. We blew it. This is the worst show that we've ever done…bottom line. We know it. And we're willing to except it. It's cool. Tom is super tired from the day job and I've been dealing with some family issues and I'm stretched a little too thin. It's cool…I'm sure you'll find a few gems in there.

Included in today's show:

Mystery Science Porno Theater 3000

…Counting Sheep

What's wrong with Ben Franklin

Tudd…Samuel …

Read More!

Ross. Is. Ben. Fucking. Franklin.

Read More!
Donate to


The Show
Tom and Dan are accustomed to a certain standard of living. Help keep their Lambo Dick Status by donating to the show.
Pretend


You Know Us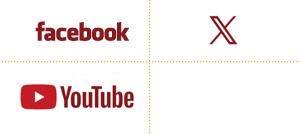 Get Junk Mail from

Tom & Dan

! Sign Up!

Shameless Plugs!