My favorite iPhone picture. (and my favorite picture of how I SHOULD be living…)

With the inception of the "smart phone", we now have the ability to take pictures of tons of shit that our parents and even grandparents never got the chance to photograph. I mean…having a bad-ass little camera in your pocket allows you to snap all sorts of pictures…even ones that you don't want…with reckless abandonment. Remember when pictures cost you or your parents money? I can full on remember my Dad bitching because we took a shit ton of bad pictures with …

Read More!

BIG ass spider.

For a while now, my wife has been keeping this big ass pet spider out back. Whenever we see it…we have to make double sure that we don't walk through it's web and that we leave it alone. I'm fairly certain that it's going to bite me while I'm getting a new beer or something…because as far as it knows…every time I'm even sorta near it…I'm attempting to fuck with it. Even taking this picture…it raised up on it's "tippy-tippy" spider toes …

Read More!

Wax that shit.

A few blogs ago, I posted about having my mustache back. Well, for anyone that hasn't attempted to grow a "cool dude" 'stache…having a good wax to use to make sure it's well combed and taken care of is paramount. Well, everyone on the net was telling me about this company out of Portland called "Man's Face Stuff" and how great their product is.

I can honestly tell you that even after just one use, I'm hooked. I've been using the all too …

Read More!

You guys have been asking…here ya go…

Our friend James on Twitter (@jpop100) asked for something this morning that we've had quite a few requests for…our songs. We've had a good deal of people not only ask for some of the original songs but also the intro music that was created for us by Brock at Starlight Studios. (Sorry…can't let you grab that one for free. It's not ours…it's Brock's. Gotta respect the studio, ya dig?) So here's ya go…we hope you enjoy. I'll have to track down the …

Read More!

Show #143 – Tom and Dan go to the Flea World. (Show Rundown…)

So…

…if you thought the zoo was bad! (Oh my…you have no idea…)

HAHAHAHA…yeah…this was the worst one yet!

It's exactly what it says plus a special appearance by Airbrush Pete that we had to censor because he obvious holds in a ton of hate…and another special appearance by "creepy book man." (We have no idea who he is…but chances are he wants to skin you for a book.)

Grab a 2 dollar 24 ounce draft and join in…

Dan's pissed because he never got his helicopter.

Really …

Read More!
Donate to


The Show
Tom and Dan are accustomed to a certain standard of living. Help keep their Lambo Dick Status by donating to the show.
Pretend


You Know Us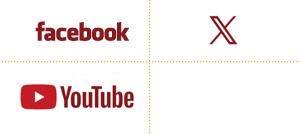 Get Junk Mail from

Tom & Dan

! Sign Up!

Shameless Plugs!