3 MORE BODs Remixes!!!

This is from Matt. He promptly asked that we take his last name off of the link on SoundCloud of his Remix. Where as this is one of the strongest mixes and even includes him spit'n straight FIRE…we completely understand him being embarrassed of our show. Here's to secret "scumbags!"




Matt says "fuck it." Not only do I have a last name…but I'm going with a very simple hip-hop mix. 1 minute …

Read More!

What's new with AMT ya say? Well…new merch and "Día de los Mediocres!"

First of all…we've got all new merch under the "merchandise" tab of TomandDan.com. We've added the "World Famous" t-shirt and a cheaper yet more mysterious shirt called the "grab bag." The "grab bag" shirt is where you pick your size and we randomly send you whatever color Izlee isn't sitting on. (That's not true…but it's a funny image of a dog's ass on all of your shirts!) Check them out if you get some time…

In other news…in case you missed the Facebook …

Read More!

2 more "BODs" REMIXES!

Sent in from Adam as a link that he released to us via Twitter…he asks if this is already an existing remix does it still count? (Really liking the "Little Dicks" part that you added.) I think because of that…it HAS to count!

By far the most lengthy song submitted so far. This has a beginning…a middle…the back story and an ending. Andrew definitely took his time crafting a "song" and not just …

Read More!

Our first 2 "BODs" REMIXES!!!

David sent us our first remix. He was pretty much the fastest "remixer" that we've ever seen getting this to us the same day as the contest was posted. Nice work, my friend…we're digging the "cheesy game show" vibe that you've got going on there. Way to polish a turd.

Our Second REMIX was sent to us by James. He really captured the whole "dub step" vibe with his remix. We admire a …

Read More!

"Big Ol' Dicks" REMIX CONTEST!

If you're not sure what "Big Ol' Dicks" is then obviously you haven't heard Show #151. "Big Ol' Dicks" or "BODs" as Tom and I call it…is going to be our new dance/dubstep hit. You think we're joking don't you? Haven't you listened to AMT long enough to know that Tom and I don't take much seriously…but …

Read More!
Donate to


The Show
Tom and Dan are accustomed to a certain standard of living. Help keep their Lambo Dick Status by donating to the show.
Pretend


You Know Us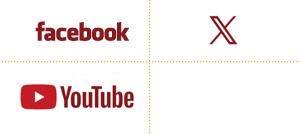 Get Junk Mail from

Tom & Dan

! Sign Up!

Shameless Plugs!