Question:

If you're THIS handicap, should you really be PARKING? I'm all about personal freedom…but I'm also all about scumbag sons getting off their asses and driving their memaw's to the fucking Winn-Dixie when they need something. Damn…

Read More!

Show #144 – Cue the Flute…start the feast… (Show Rundown…)

We're back in the studio for the latest edition of "A Mediocre Time with Tom and Dan." The song that you hear at the beginning of the show is called "Pig Snoots." (Don't ask me where Ross found that but it's pretty damned rad!)

On today's show:

It's a job now!

Are pickled pig's feet really their feet?

A map making call from Puerto Rico. (We can't really prove that he was calling from there.)

A "Little Bit of Doo Doo" is coming!

Tom's Crash Video from www.TomandDan.com

Tom …

Read More!

Scuba Epcot

My wife and I went to Epcot tonight and dove the "Living Seas" it was awesome. Tons of sharks and giant turtles. I think the coolest part was how freaking clear it was. I guess that's the real advantage of diving an aquarium.They said you could fit the Epcot giant golf ball in this aquarium and still have room to drive a car around it. That's how big it is. It was also our first dive after our certification which made …

Read More!

Smoke it up…

I've been wanting a smoker for a really long time…and my Mom lost her mind and surprised me with this during Christmas. (Here's the corny ass video that they made to introduce it…I do love the song about it though. Fucking classic!)

It gets delivered today and this weekend I'll be trying my hands at smoking a pork shoulder …

Read More!

Old PIcture of the Miami crew

Im sure you have heard the stories by now of all my Miami friends throughout the show. They have been on the show before and been the butt of a lot of jokes. Here is a pic from early 2000. I know the picture says 94 but i would have only been 12 then. Here is the run down from left to right. Andres, Wizard (Hurricanes shirt), Danny "pudge"(green), Grizz (yellow), James "turkey leg" (white), MY wife, Me, and Fernando far right. …

Read More!
Donate to


The Show
Tom and Dan are accustomed to a certain standard of living. Help keep their Lambo Dick Status by donating to the show.
Pretend


You Know Us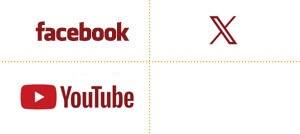 Get Junk Mail from

Tom & Dan

! Sign Up!

Shameless Plugs!