My favorite iPhone picture. (and my favorite picture of how I SHOULD be living…)

With the inception of the "smart phone", we now have the ability to take pictures of tons of shit that our parents and even grandparents never got the chance to photograph. I mean…having a bad-ass little camera in your pocket allows you to snap all sorts of pictures…even ones that you don't want…with reckless abandonment. Remember when pictures cost you or your parents money? I can full on remember my Dad bitching because we took a shit ton of bad pictures with …

Read More!

The car crash I saw.

Read More!

The Fun Box

When I was I college my buddy Porno Joe decided he was going to make a "fun Box" in which everyone would but any naked pictures of girls and or bras and panties they collected over the weekends. So through out a year or so we did. I had kept the box through out the years probably to hold on to what ever youth and college memories I had left. The other day when logic man was over he asked about …

Read More!

BIG ass spider.

For a while now, my wife has been keeping this big ass pet spider out back. Whenever we see it…we have to make double sure that we don't walk through it's web and that we leave it alone. I'm fairly certain that it's going to bite me while I'm getting a new beer or something…because as far as it knows…every time I'm even sorta near it…I'm attempting to fuck with it. Even taking this picture…it raised up on it's "tippy-tippy" spider toes …

Read More!

Wax that shit.

A few blogs ago, I posted about having my mustache back. Well, for anyone that hasn't attempted to grow a "cool dude" 'stache…having a good wax to use to make sure it's well combed and taken care of is paramount. Well, everyone on the net was telling me about this company out of Portland called "Man's Face Stuff" and how great their product is.

I can honestly tell you that even after just one use, I'm hooked. I've been using the all too …

Read More!
Donate to


The Show
Tom and Dan are accustomed to a certain standard of living. Help keep their Lambo Dick Status by donating to the show.
Pretend


You Know Us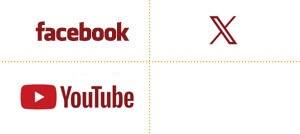 Get Junk Mail from

Tom & Dan

! Sign Up!

Shameless Plugs!