Smoke it up…

I've been wanting a smoker for a really long time…and my Mom lost her mind and surprised me with this during Christmas. (Here's the corny ass video that they made to introduce it…I do love the song about it though. Fucking classic!)

It gets delivered today and this weekend I'll be trying my hands at smoking a pork shoulder …

Read More!

Old PIcture of the Miami crew

Im sure you have heard the stories by now of all my Miami friends throughout the show. They have been on the show before and been the butt of a lot of jokes. Here is a pic from early 2000. I know the picture says 94 but i would have only been 12 then. Here is the run down from left to right. Andres, Wizard (Hurricanes shirt), Danny "pudge"(green), Grizz (yellow), James "turkey leg" (white), MY wife, Me, and Fernando far right. …

Read More!

My favorite iPhone picture. (and my favorite picture of how I SHOULD be living…)

With the inception of the "smart phone", we now have the ability to take pictures of tons of shit that our parents and even grandparents never got the chance to photograph. I mean…having a bad-ass little camera in your pocket allows you to snap all sorts of pictures…even ones that you don't want…with reckless abandonment. Remember when pictures cost you or your parents money? I can full on remember my Dad bitching because we took a shit ton of bad pictures with …

Read More!

The car crash I saw.

Read More!

The Fun Box

When I was I college my buddy Porno Joe decided he was going to make a "fun Box" in which everyone would but any naked pictures of girls and or bras and panties they collected over the weekends. So through out a year or so we did. I had kept the box through out the years probably to hold on to what ever youth and college memories I had left. The other day when logic man was over he asked about …

Read More!
Donate to


The Show
Tom and Dan are accustomed to a certain standard of living. Help keep their Lambo Dick Status by donating to the show.
Pretend


You Know Us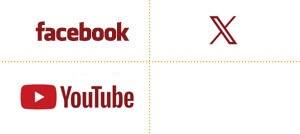 Get Junk Mail from

Tom & Dan

! Sign Up!

Shameless Plugs!