Show #291 – Black Mark Of Balthazar

Hey there guys! Happy Friday to all of you! We had a great show today just f'n around and we're really, really glad that you guys took the time to download or join us live. It's been a while since we've had a "regular old show" and today was a perfect example of that.

On this week's show:

Dil-der Sleeve

Dan is the "B*ner Man"

Rachel and "The T&D Dating Game."

"All of our callers are drunks."

Voicemails

"Push it Out."

Emails

Horrible Bosses

Christmas Traditions

Baby Talk

Thanks to all of our guest for stopping by! Thanks to Lachlan Patterson for stopping by there studio and giving us a super fun interview. Thanks to Myke Herlihy for stopping by to chat about the 2014 roast of Santa. We'll see you guys next week!
Donate to


The Show
Tom and Dan are accustomed to a certain standard of living. Help keep their Lambo Dick Status by donating to the show.
Pretend


You Know Us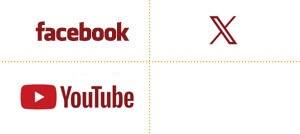 Get Junk Mail from

Tom & Dan

! Sign Up!

Shameless Plugs!