Show #239 – Sweatpants and Your Wife's Sister

Thanks to everyone for tuning in today. It's the eve of our biggest event of the year and I really don't feel like typing more than just what we talked about today. Why? Well…let's see…Tom and I have been working our butts off all week to make sure that we all have a fantastic event. I've also got a brand new Xbox One up on the 17th floor with my name on it and I really want to check that out and see what it's all about. Sorry…just tired and need to have a little relaxation time before tomorrow. On that note…

On today's show:

Waffle House

Huffing and Puffington Post

Lucky Duck or Five Bucks?

"Clash of Clans" is ruining my life!

"Go to" drinking food

Orlando City Soccer News

Dick Professor

Food Coloring Changes Your Poop

Call to Zach (My Sister)

Tom's Trash Problem

DRugg is here!

Fatherly advice from DRugg

How to pack your gun

Strip Clubs

Thanks as always for listening and we hope to see all of you out at Johnny's Other Side tomorrow night!
Donate to


The Show
Tom and Dan are accustomed to a certain standard of living. Help keep their Lambo Dick Status by donating to the show.
Pretend


You Know Us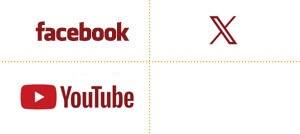 Get Junk Mail from

Tom & Dan

! Sign Up!

Shameless Plugs!