Come see Bobby Lee with us…

It looks like T&D (and the wives) are going to be going to see Bobby Lee again at the Orlando Improv this Friday night at 10:30pm. If you've never seen this guy do comedy live then you're really going to be in for a treat! We're also going to try to have him in on the podcast on Friday afternoon. Truly one of the best live shows that I've EVER seen! There's a reason that we keep going back to see this guy. On top of that…he's a frigg'n nice guy. To get tickets and to hang with us Friday night click THIS LINK and just make sure that you're buying tickets for the Friday night, 10:30pm show! We'll see you there!
Donate to


The Show
Tom and Dan are accustomed to a certain standard of living. Help keep their Lambo Dick Status by donating to the show.
Pretend


You Know Us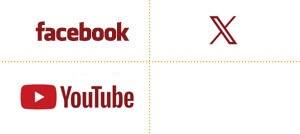 Get Junk Mail from

Tom & Dan

! Sign Up!

Shameless Plugs!