716 – Uncle Boob's Curse

On this week's show:

* Seth's jet black beard
* Tom dragged poop in the studio
* We need a witch doctor
* Jake Paul vs Nate Diaz
* Youtube announced NFL package pricing
* Grandpa Hazzard's jets
* Seth shitting in his hand
* Uncle Boob curse
* New Metallica album
* Asking for money on the internet
* Dance competitions
* Tom's playing cuphead
* In the butt on myspace video
* Body odor and deodorant

In this episode of "A Mediocre Time with Tom & Dan," hosts Tom and Dan bring you their unique brand of comedy and entertainment. Broadcasting from Orlando, Florida, this podcast has been entertaining audiences since 2009. Along with their radio show "A Corporate Time with Tom & Dan," which airs on Real Radio 104.1 FM, the hosts bring their comedic perspective on current events, pop culture, and everyday life.

Social Media Links:
Website: https://www.tomanddan.com/
App: Download on iTunes and GooglePlay
Twitter: https://twitter.com/tomanddanlive
Facebook: https://https://www.facebook.com/amediocre.time
Instagram: https://www.instagram.com/tomanddanlive

For all audio versions of our show, you can find us on the following platforms:

Apple Podcasts: https://podcasts.apple.com/us/podcast/a-mediocre-time-with-tom-and-dan/id308614478
Stitcher: https://www.stitcher.com/podcast/a-mediocre-time-with-tom-and-dan-podcast/a-mediocre-time-with-tom-and-dan-show
TuneIn: https://tunein.com/podcasts/Comedy/A-Mediocre-Time-with-Tom-and-Dan-Podcast-p393884/
iHeartRadio: https://www.iheart.com/podcast/1248-a-mediocre-time-with-tom-30696640/
Spotify: https://open.spotify.com/show/0IMs3hgNDuD6qI8ldHMWvH
Thanks for tuning in and supporting us! Don't forget to like, subscribe, and turn on notifications so you never miss an episode. We'll be live streaming tomorrow on Twitch at 10am-ish. See you there!
Donate to


The Show
Tom and Dan are accustomed to a certain standard of living. Help keep their Lambo Dick Status by donating to the show.
Pretend


You Know Us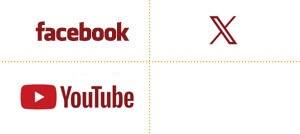 Get Junk Mail from

Tom & Dan

! Sign Up!

Shameless Plugs!