Show #382 – Shark Tank Style

Good Saturday morning kids!

Dan here, coming at you from my kitchen table. There was no sleeping in this particular Saturday. I'm afraid that my insomnia is back and I was up at about 5:30am this morning with my mind racing and a constant feeling of anxiety. It's blows but I'm sure there are tons of other people that experience the same thing and can relate.

Yesterday we got to 'cast one of Tom's dream shows. Most of you know that Tom has and …

Read More!

Show #381 – Pubey Cuckoo

Hey there listener friends! Dan here…

The ladies are busy eating eggs…well ANDREA is eating them. Maisie is more just putting them on top of her head and letting them fall in her lap. I digress.

Yesterday was an amazingly fun day of broadcasting for all of us here at T&D Media. (I'll never get used to typing that. It just sounds so pretentious but it's real so I guess I should treat it as such.) If you haven't already done so, please check …

Read More!

SHOW #380 – STEP OFF MY SCROT BRO

Hey there gang! Happy Saturday to all of you!

Andrea, Maisie, and I just got back from Samantha's brunch at TR Fire Grill's and for the 1st Samantha brunch! It was a damn fun time and I though the food and service was outstanding! Great stuff and I've never had a "breakfast meatloaf" before but I will never forget it and will damn sure trying to recreate it! It was good as all hell!

Thanks for checking out this week's …

Read More!

Show #378 – Tony Romo

Hey there kids…

"The Swervey Jones Show" just left the studio and I'm here picking up the pieces! Those mother f*&kers go hard! Seriously. Be sure to check them out – Google the name – you'll find them.

On this week's show:

-Swervey Jones and Trey are here!

-Video games

-Big Tim Murphy is sitting in!

-We call Andy about crazy Skydiver

-Grizz calls us from the warzone

-Qatar color run

-Facetime

-Tim's Tuber

-Shaking the lettuce

-Furry conventions

Thanks to all of you who catch the show live, download the show, and use the …

Read More!

Show #377 – Reverse Snake Swallow

Hey there gang! How the hell is it going on this lazy Saturday afternoon?

Well, it's lazy for me only because Maisie has a small ear infection that has kept us inside for the majority of the day. The original plan was to go pool party craz-mo over at Tom's place but there's no way that I want to be the guy who drags his sick child to a place where there are other kids and then get all of those kids …

Read More!
Donate to


The Show
Tom and Dan are accustomed to a certain standard of living. Help keep their Lambo Dick Status by donating to the show.
Pretend


You Know Us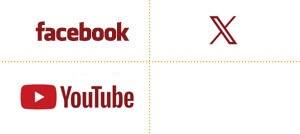 Get Junk Mail from

Tom & Dan

! Sign Up!

Shameless Plugs!