Retro Shirts

CLICK HERE LINK BELOW

Read More!

SHOW #389 – QUANTUM-TOM

What's going on gang!

We hope this message finds you well and that you're about to start enjoying your weekend. I'm about to load up the ladies and then we're all going out to some pumpkin patch to look for pumpkins and yeah…all of that mess.

On this week's show:

-Packed studio

-Infusing animal blood in a human

-Yellow Brick Road Foundation blood drive

-Tiffany calls in and tells us about her experience with Felmand's Angels

-Tiff got Trumped …

Read More!

Show #386 – Gourmaise-oflage

Hey there gang! Dan here!

Today I'm coming at you from AMTStudio3. There are few things that I've got to do before we meet many of you over at Red Cypress Brewery. Just in case you've been living under a rock, today is release day for our "A Mediocre Time with Tom and Dan" wet-hopped golden ale – brewed by our friends at RC. If I might speak freely, I'm really glad that this is a tasty beer …

Read More!

Show #385 – Hotdog Terminator

Hey there gang! Happy weekend to you all!

Dan, once again coming at you from the kitchen table after another "A Mediocre Time with Tom and Dan" show. It's amazing how fast Tom and I have to bolt out of the studio because we're both the chefs in our respective homes. If you ever wondered, that's why you get the show notes typically a day later.

On today's show:

-Roast beef

-2 steering wheeled shopping carts

-Tom and Jimmy 159 go to a golf tournament

-Dan got a …

Read More!

SHOW #383 – 78 POOP BOOKS

Hey there fam!

Dan here and coming at you from the couch where the ESPN Fantasy Football app is currently down so I have no idea how my team is doing. Sadly, it's the only thing that I wanted to do while the baby took a nap but I guess that's the way it goes and now I can't put off typing up this show recap any longer.

The show on Friday was a lot of fun but as a few of you know …

Read More!
Donate to


The Show
Tom and Dan are accustomed to a certain standard of living. Help keep their Lambo Dick Status by donating to the show.
Pretend


You Know Us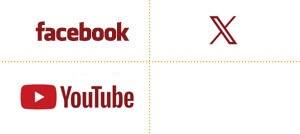 Get Junk Mail from

Tom & Dan

! Sign Up!

Shameless Plugs!