SHOW #411 – THE GREAT AMERICAN DUMB DUMB RALLY

"Dan, Aries Spears, and Tom."

Yo!

Happy weekend to you all and I hope this blog finds you all well!

I'm currently watching my very young daughter's brain be devoured by that which is known as "the iPad." Something tells me that I'm doing this all wrong.

With that said, don't forget that we've got our big show at The Hard Rock LIVE next Saturday and Tom and I could not be more excited about it. Looking for tickets? Be sure to call the …

Read More!

SHOW #410 – HEY BUM….YOU WANT MY PIZZA?

Hey there gang!

I hope this show recap finds you well. I'm currently coffee'ing up and I'm about to take the ladies to "The Orlando Science Center" for a little family time before the big OCSC home match tonight. (Please make sure that if you see me either places, to please come up and say hello! It means more than you know!)

A few things – if you don't already know, …

Read More!

SHOW #407 – CRYING LOOOOAAAAADSSSS.

For some reason, my picture taking skills have been a bit lacking lately. I'm not sure why I don't have a picture of comedian Earthquake when he was in here on Friday. Odd. So here's a picture of me and the girls when we went to meet Daniel Tiger on Saturday. Mai LOVES Daniel Tiger but I'm not sure she was expecting him to be 6'8. I'm pretty sure she wanted him closer to the size he is on the show – …

Read More!

SHOW #406 – JOEY CHESTNUT & MIKI SUDO

Oh man. What a fun day.

D, coming at you from my recliner with vinyl blasting in the background. Tonight we just got started and we threw on a little "Culture Club" and Man is dancing like a mad baby to it! It's hilarious!

Thanks to all of the folks that stopped by the show today. Much love to the folks over at The Orlando Weekly for getting us a fantastic interview with Joey Chestnut and Miki Sudo. Both are …

Read More!

SHOW #405 – SQUIRT HAPPENS

Hey there gang!

We're so happy to be back with you again for another "A Mediocre Time with Tom and Dan." Trust me when I tell you that this is going to be a huge year for us. There are tons of new things planned and all of them will make our show just that much better! (Look for the expansion of AGGTM and we might even do a few changes to ACT. You never really know! Since this is our brand, some …

Read More!
Donate to


The Show
Tom and Dan are accustomed to a certain standard of living. Help keep their Lambo Dick Status by donating to the show.
Pretend


You Know Us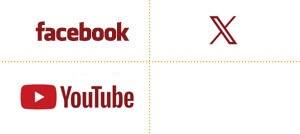 Get Junk Mail from

Tom & Dan

! Sign Up!

Shameless Plugs!