SHOW #431 – DOO DOO PLANK

Hey there kids!

Apologies for the show being a little bit earlier – life gets in the way at times but you have our word that we will always do our best to get a show out, no matter what! Now normally, I write the show write up on Saturday morning while Maisie is running through the house like a wild woman but because of the earlier show, I'm able to knock this out now. (Also – you will hear little miss …

Read More!

SHOW #430 – GOPHER TURD

"Dan, Tom, and Comedian Godfrey!"

Hey there gang!

Apologies for this being a day later than usual. As most of you know, we had our charity foot-golf tournament yesterday and it couldn't have been more fantastic! I'm sure we'll talk more about it tomorrow so I'll keep this brief and thanks to all of you who donated and supported. It was a wonderful day!

On this week's show:

-Dan's mom has a boyfriend

-Ross' trip to Washington D.C.

-Potty train with diarrhea

-Flat Earthers call …

Read More!

SHOW #429 – WHITE LIVES SPLATTER

Hey there gang!

Tom and I hope that this message finds you all well on this beautiful Saturday morning. I'm doing my normal Saturday thing – watching Mai run around the living room on like a 9000 and I'm guzzling copious amounts of Diet Mountain Dew in a piss-poor attempt to wake up. It's "The Dennis Way." It's sort of sad. Haha…

So – we really can't thank all of you enough for the responses that you gave to our first annual Tom …

Read More!

Lee LIVE with "He Is Legend" and "To Speak of Wolves!"




Schuylar Croom of the band "He is Legend" – Sunday, July 16th – Backbooth – Orlando, Florida

Gage Speas of the band "To Speak of Wolves" – Sunday, July 16th – Backbooth – Orlando, Florida

Read More!

Show #427 – Seman Cereal Bowl

Hey there folks,

Thanks to all of you for taking the time to hang out with us yesterday! I think we're really getting the hang of this 360-cam stuff and it's sort of fun to see the entire AMTStudio3 all at one time. I hope you guys are digging it and as time goes on, please know that we'll try to make it better and better.

So, our charity foot-golf tournament is coming up and we're excited about all who are going to play …

Read More!
Donate to


The Show
Tom and Dan are accustomed to a certain standard of living. Help keep their Lambo Dick Status by donating to the show.
Pretend


You Know Us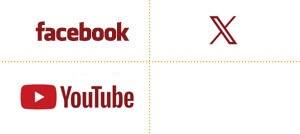 Get Junk Mail from

Tom & Dan

! Sign Up!

Shameless Plugs!