Lee LIVE from Vans Warped Tour 2017




Interview with Armand Majidi from "Sick of it All."

Interview with Matt Byrne from "Hatebreed."

Interview with Land Phil from "Municipal Waste."

Interview with Pustulus Maximus from "GWAR."

Read More!

SHOW #424 – SHOW ME YOUR SNIFTER

Hey there kids!

Another Dan "breakfast post." The smell of bacon and eggs is still lingering in the air, and the ladies are trying to figure out what the hell we're going to do today. I want to go to the pool but A and Mai want to go to the park. Why do I get the strange feeling that I'm going to get outnumbered on this one?!? It's just too hot for the park! …

Read More!

SHOW #423 – DRIBBLE DOWN YOUR BODY DUCKS

Hey there gang!

It's Dan, coming at you from the ol' breakfast nook in the Dennis Casa. I just got done making the ladies some bacon and eggs and now we're trying to get into something before I have to go and work the Orlando City Soccer Club match tonight.

Thanks to ALL that tuned in yesterday for the trial run of the Tom and Dan 360 camera. Much love and thanks to our client Bart Marek for sponsoring that and helping foot the …

Read More!

SHOW #422 – SHOW YOUR PEACOCK

Well…I'm, personally, taking another trip around the sun.

As I type this, it's the "week-eve" of me turning 41 and it's only me and Tom left in the studio. He's in his office working on some client billing and whatnot and I'm trying to get this show out for you – ASAP. Apologies for doing the show on a Thursday, but we're both hightailing it out of town and we're going to try and take a little time off this weekend. Also, my …

Read More!

SHOW #420 – MICROWAVE THE SQUID

Hey there!

Apologies for the late show notes but I really did do my best to try and stay off of the phone AND the computer this holiday weekend. It's so hard when you're half of a team who runs a business and especially when you're the front line of all emails that come into the company. In saying that, I hope that you all had a great time, spent a little time with your families, and enjoyed the show that we put …

Read More!
Donate to


The Show
Tom and Dan are accustomed to a certain standard of living. Help keep their Lambo Dick Status by donating to the show.
Pretend


You Know Us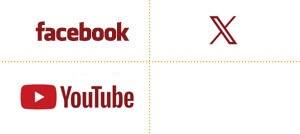 Get Junk Mail from

Tom & Dan

! Sign Up!

Shameless Plugs!