Mediocre Merch!
Diner Beanie
Just in time for the cooler weather the Diner Beanie is here to keep your nugget warm. Continue to support the show and sport T&D diner style!
Comments
Returns!
Tom and I hope you love what you've ordered from TomandDan.com. But in case you don't—perhaps it's a little too small - too big - it's not what you expected - or the style just isn't working for you—we'll send you a new size, color, or style, or issue you a quick refund. No problem! Returns and exchanges are super easy when you email: Merch@TomandDan.com
You have up to 30 days to return items purchased from our online store or from a "Tom and Dan" event. Now I know this goes without saying but there's no way that we can take a used item back for a refund or exchange. You wore it and washed it? You lost it leaving an event and found it later in a mud puddle? Sadly - it's now yours. Give it to your little sister or a homeless person. Thanks for the advertising! If you have yet to wear it, wash it, or destroy it and need us to make an exchange for you - email Merch@TomandDan.com and our "merch God" will walk you through the steps of making a proper return. We're here you make you happy and really want that to go down! You guys mean the world to us!
If we receive your return and deem it used in any way or a piece of merch that we can no longer offer to other listeners as "new merch" - T&D Media reserves the right to decline your exchange. Sorry. People like to scam and to insure that we're not having to deal with stuff like that - this just has to be said. If you're cool - we're cool. We cool? Cool.
Donate to


The Show
Tom and Dan are accustomed to a certain standard of living. Help keep their Lambo Dick Status by donating to the show.
Pretend


You Know Us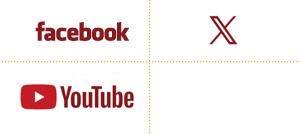 Get Junk Mail from

Tom & Dan

! Sign Up!

Shameless Plugs!